A Fish Like No Other
Bred under the same world-class standards as their Singapore kin, Kühlbarra @Kimberley's barramundi share the same unique thick filet cuts, and clean taste. Growing in the remote and pristine waters with record-breaking tidal ranges, the Kimberley barra is identified by its high-fat content, keeping its flesh tender and moist even when overcooked. Its unique buttery notes owe much to its true ocean saltwater terroir, presenting "never muddy" flavours similar to wild caught predatory ocean fish.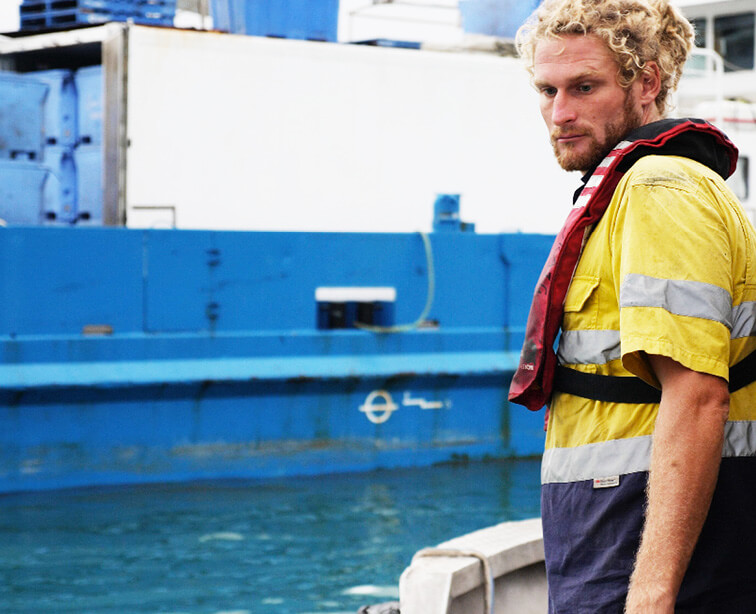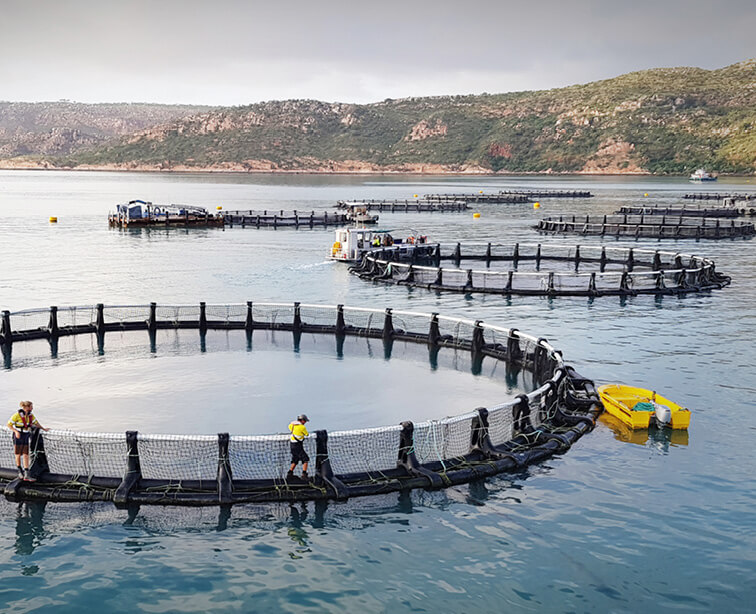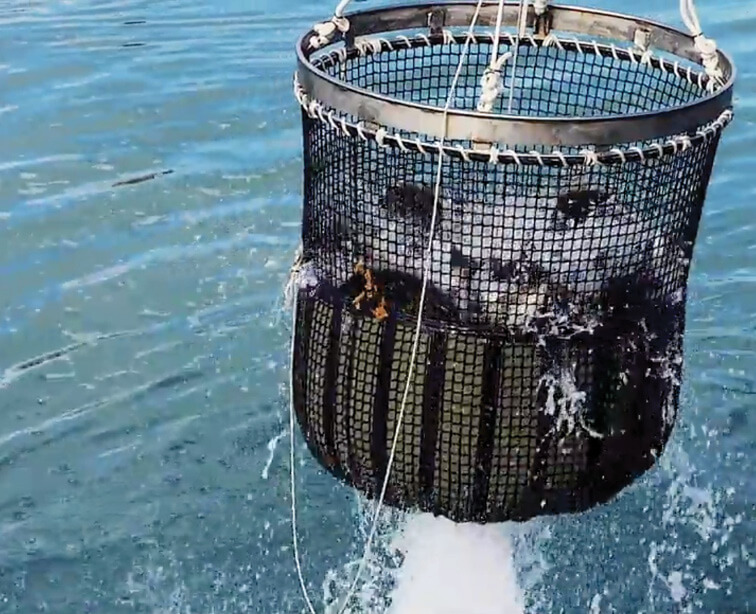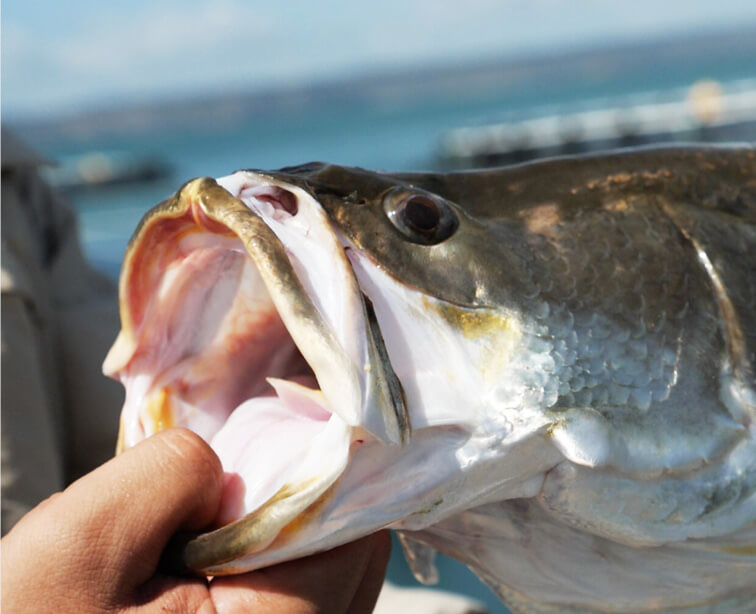 Remote, Rugged, Pristine.
Covering an area of over 400 thousand square kilometres, the Kimberley is the northern-most region of Western Australia. Jagged, steep, red-rock mountain ranges, impressive limestone and sandstone gorges combine with surreal iridescent turquoise oceans and white beaches; Teeming with wildlife both above and under water, the Kimberley is the epitome of unspoiled nature.
Sitting in the Kimberley's rugged heart, the Kühlbarra @Kimberley farm is Australia's largest and only ocean barramundi farm.