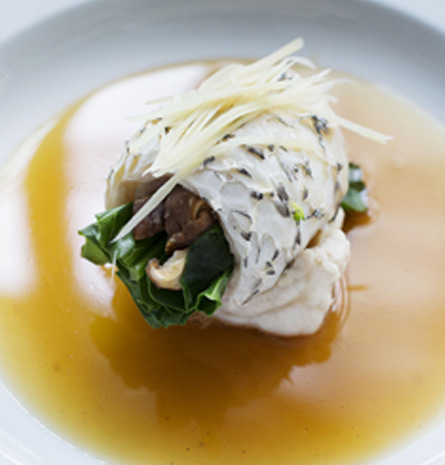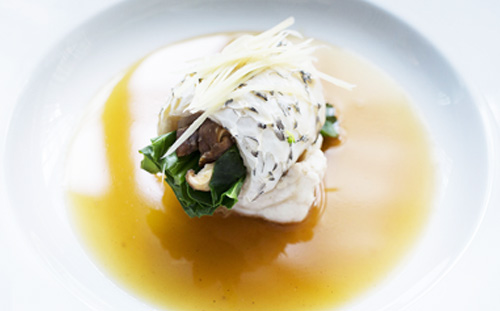 Steamed Barramundi Belly Roll
Serves:

1
Preparation Time:

20 Mins
Level:

Easy
Ingredients
For Fish
1 strip
Kühlbarra Barramundi Belly
1
Stalk of Kai Lan (6cm strips)
1/2
Shiitake Mushroom (strips)
Method
1.
Season belly with salt and pepper.
2.
Add kai lan and shiitake mushroom strips on fish belly. Roll fish belly skin side up and secure with toothpick.
3.
Mix light soy sauce and Hua Diao wine, spoon mixture over fish belly.
4.
Add ginger strands above. Steam fish belly for 6-7 mins.
5.
Add abalone sauce, sugar and pepper to fish stock, bring to boil and reduce.
6.
Pour sauce onto a deep plate; remove toothpick and place fish roll on top of sauce.