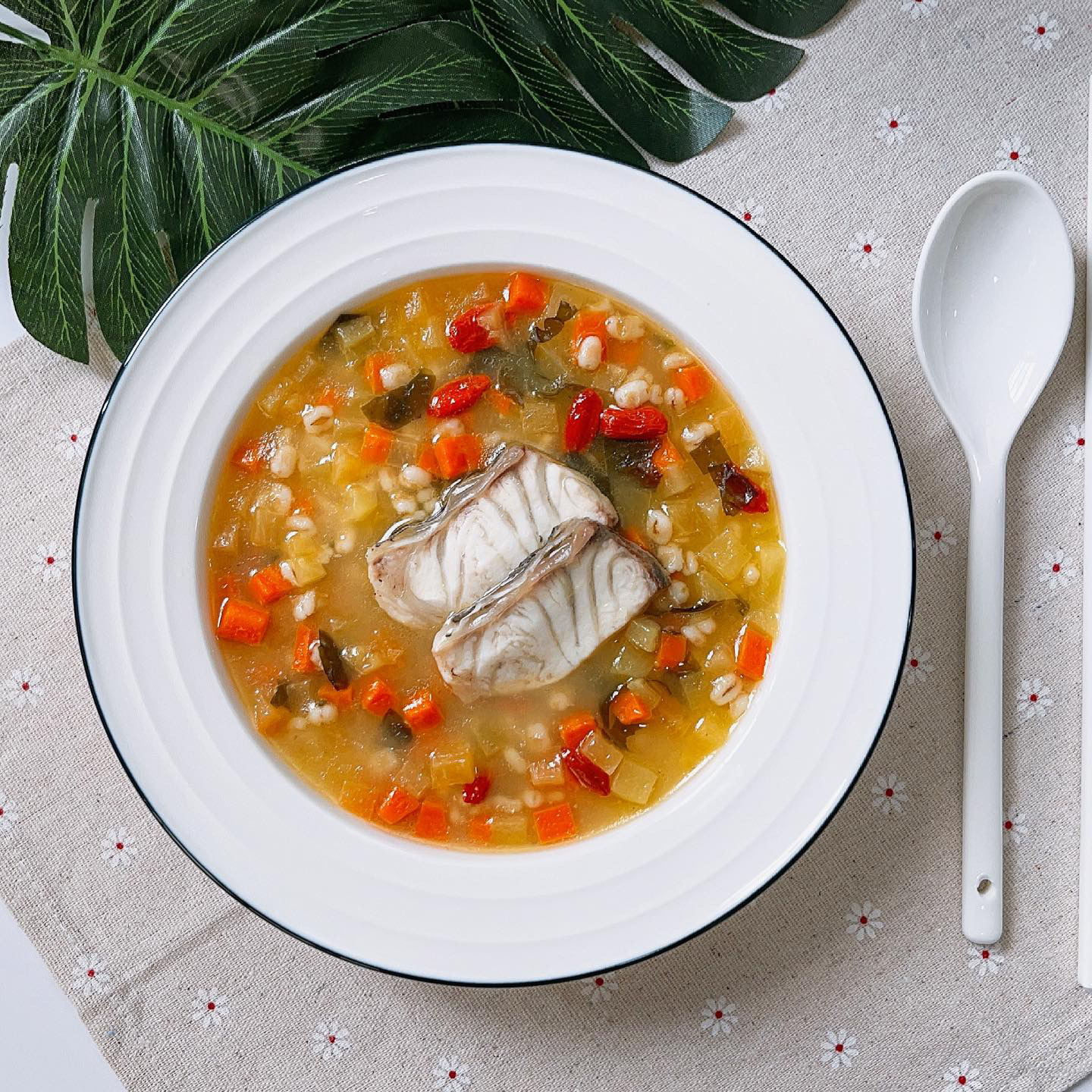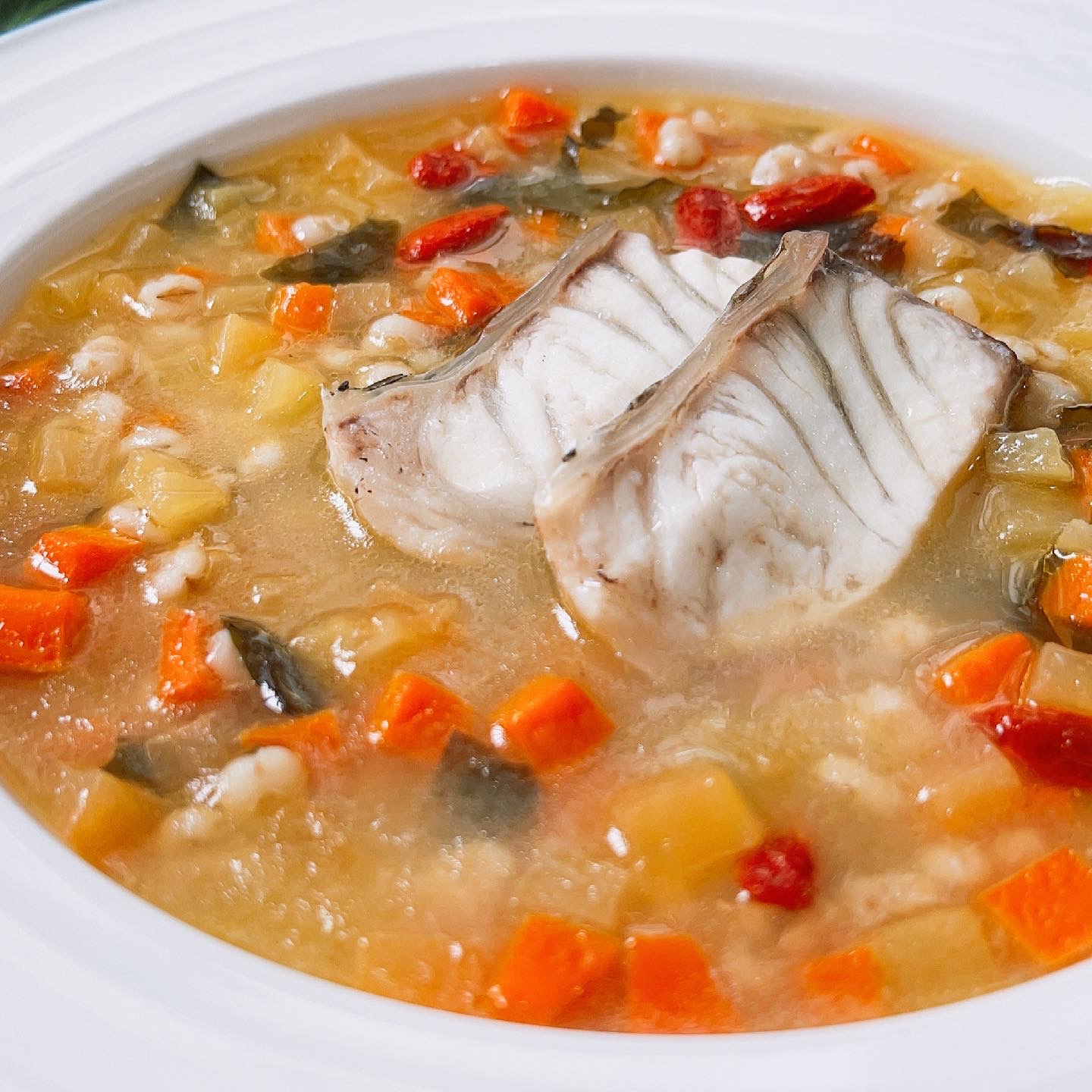 Papaya Barramundi Fish Soup
Serves:

4
Preparation Time:

35 Mins
Level:

Easy
Ingredients
10 pcs
1 pkt
1/4
Green Papaya, cut into cubes
1
Carrot
Barley
Kelp
4 pcs
Ginger slices
Sesame Oil
Goji Berry
Spring Onion (for garnishing)
Method
1.
Soaked washed barley a night before in water and freeze them.
2.
Cut green papaya, carrot and kelp into mini bite size pieces.
3.
In a pot, fry ginger with sesame oil till fragrant. Add in barley and fry for another 2-3 minutes.
4.
Add half a pot of water into the pot. Boil for 20 minutes.
5.
Skim and scum the oil up.
6.
Add in green papaya, carrot, kelp and Barramundi Collagen Soup. Boil for 5-10 minutes.
7.
Add in Barramundi slices and goji berries and immediately cover the pot and turn off fire. Let steep for 5 minutes.
8.
Serve and enjoy!
Note: Soaking and freezing barley overnight is to let the water get into the pores of the barley. When you boil it the next day, it will heat up from all the pores and get cooked easily.