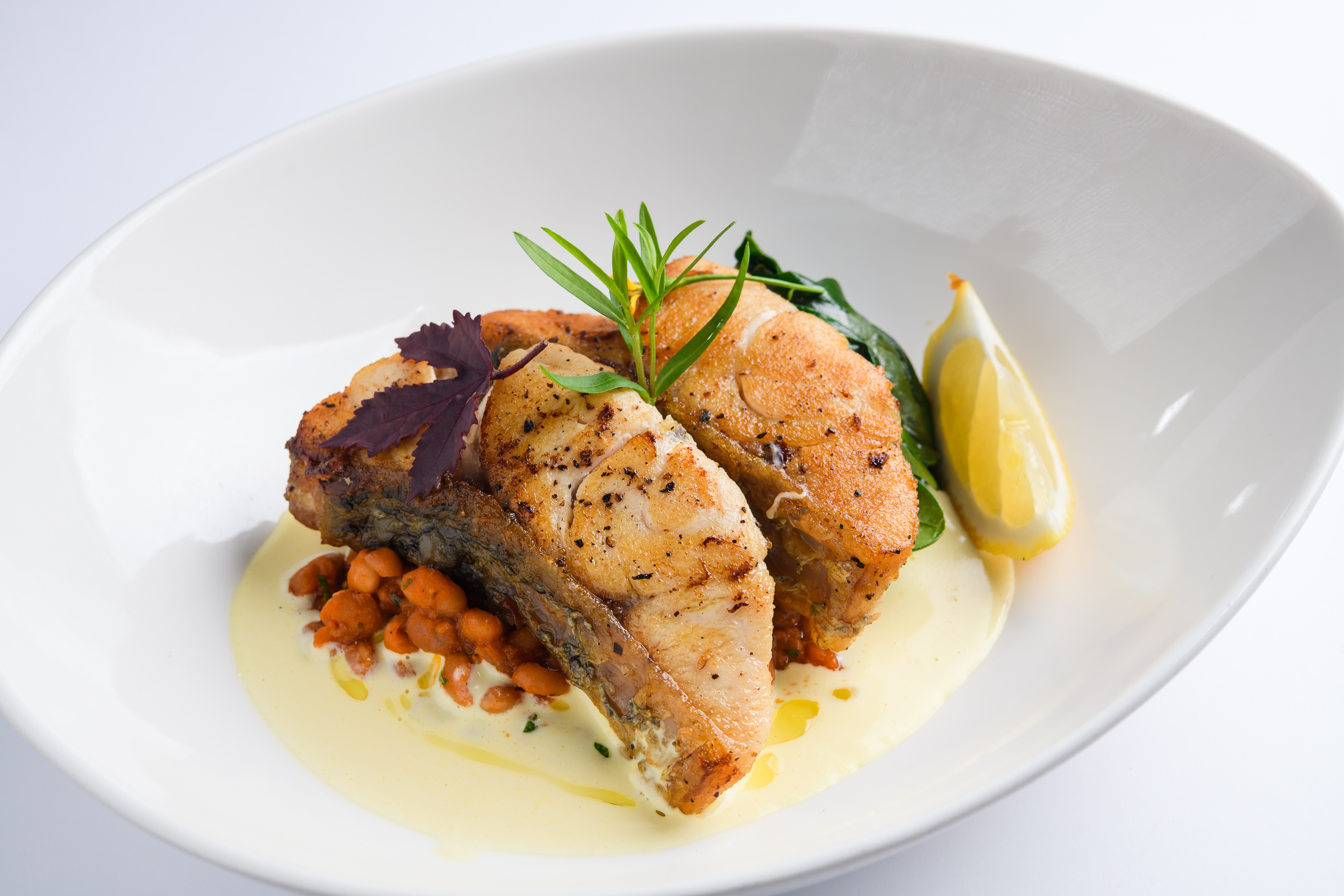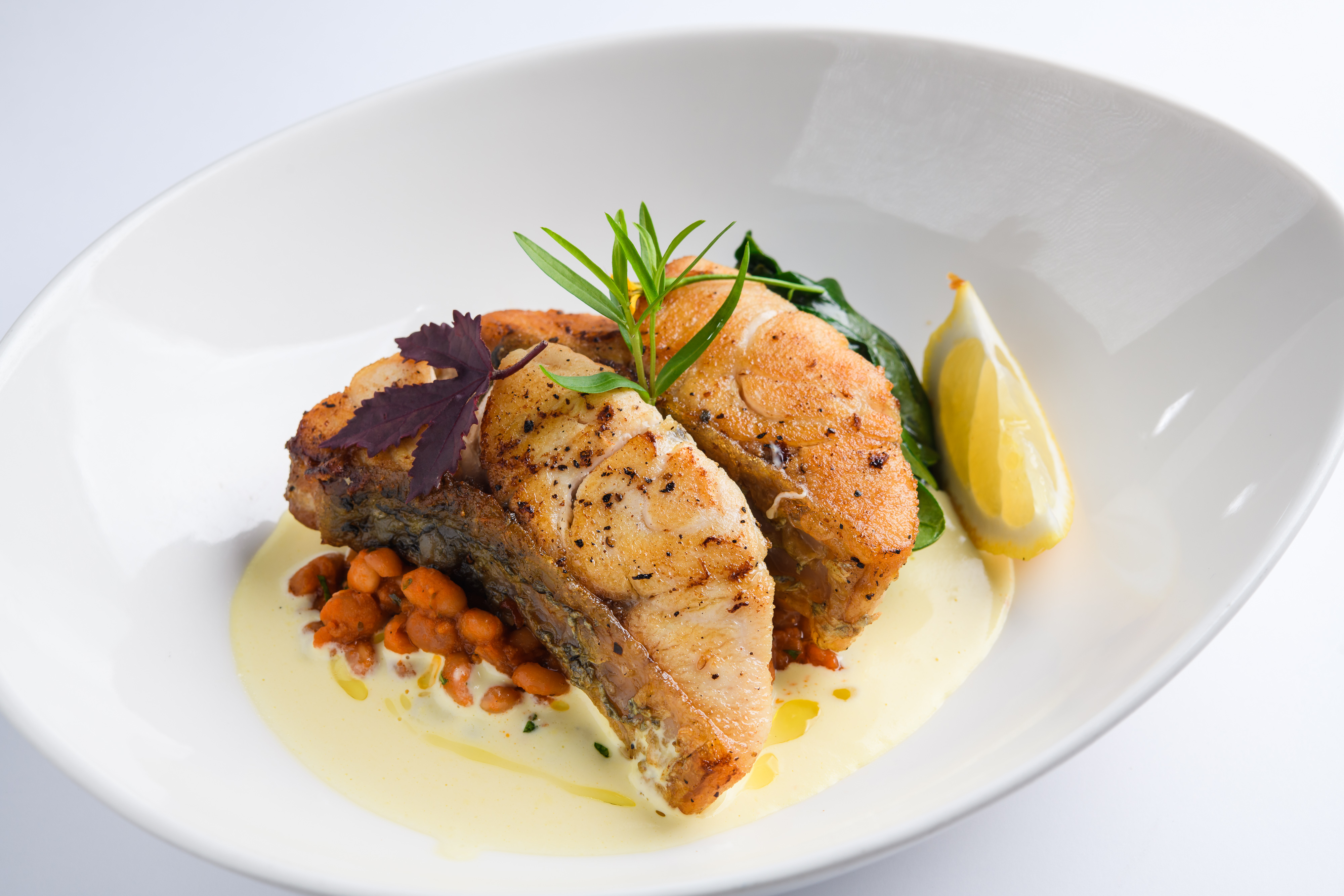 Pan-seared Barramundi Fillet with Tomato Cannellini Bean Ragout and Wilted Spinach in Lemon Butter Sauce
Serves:

1
Preparation Time:

25 Mins
Level:

Medium
Ingredients
Pan-seared Barramundi Fillet
Some
Black Pepper, to taste
Tomato Cannellini Bean Ragout
1 Tbsp
White Onion, chopped
80g
Cannellini beans, cooked
2 Tbsp
Tomato Pronto Sauce
1g
Flat-leaf Parsley, cooked
Some
Black Pepper, to taste
Lemon Butter Sauce
2 Tbsp
Lemon Juice & Zest
Method
1.
Preheat your oven to 160°C.
2.
Pat barramundi dry. Season both sides with sea salt and black pepper.
3.
Add olive oil to a pan and put over medium heat, lay the barramundi skin side down, sear until brown and crispy.
4.
Flip the barramundi to its side, add butter and thyme to braise it further, then deglaze it with dry white wine.
5.
Remove and transfer the barramundi to a baking tray, and let it cook in the preheated oven for 7 minutes.
1.
Melt butter in a small pot over medium heat. Add garlic and cook till fragrant (approx. 30 seconds).
2.
Pour in the dry white wine and lightly stir for 2-3 minutes until it starts to reduce.
3.
Add cooking cream and cook until it thickens slightly. Remove from heat and stir.
4.
Season to taste and set aside.
Tomato Cannellini Bean Ragout
1.
Add olive oil to a pan over medium heat, sweat the white onion. Add the cannellini bean and tomato pronto sauce, and bring to a boil for 2 minutes.
2.
Season to taste and garnish with parsley. Set it aside.
1.
In a heated pan, add olive oil and garlic, lightly wilt the baby spinach. Remove from heat and set aside.
2.
To serve, place the tomato cannellini bean ragout and wilted baby spinach in the centre of the plate, top it with the barramundi fillet. Pour lemon butter sauce and garnish.