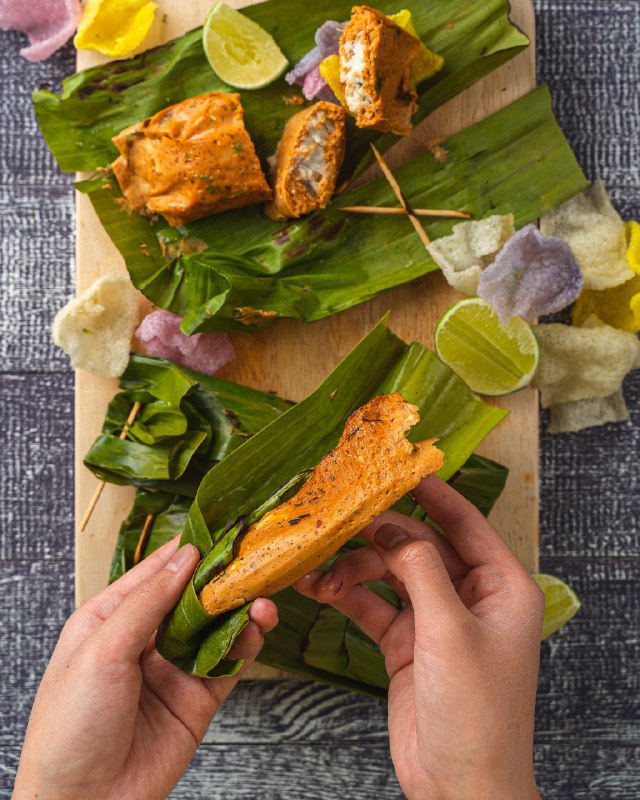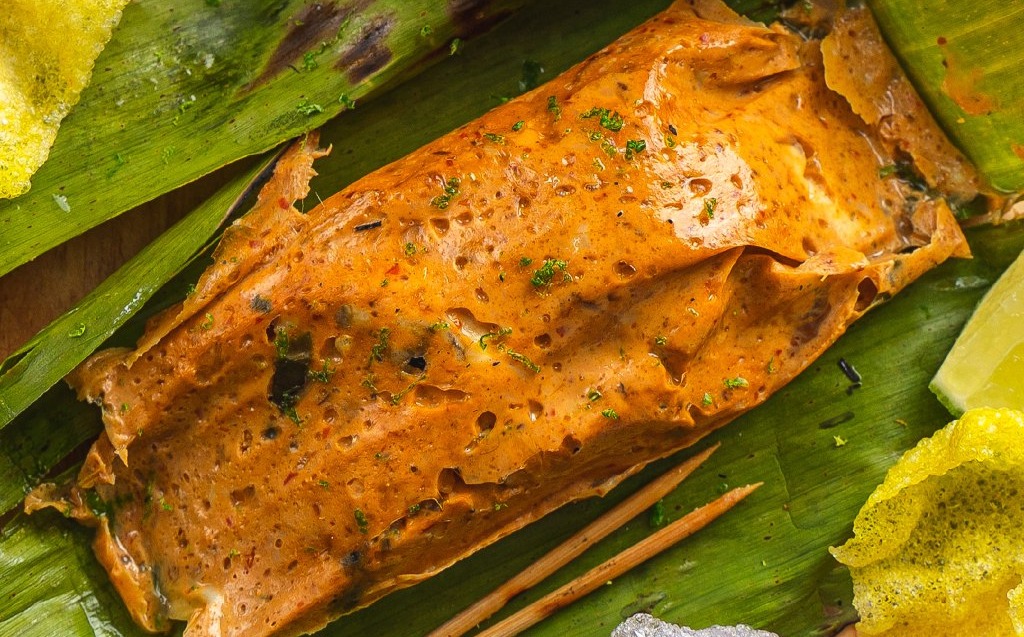 Serves:

8 pax
Preparation Time:

60 Mins
Level:

Medium
Ingredients
2 Tbsp
Ginger, roughly cut
2 Small
Shallots, roughly cut
3
Kaffire lime leaves, with tough stems removed
1 Bunch
Fresh Mint Leaves
Banana leaves/ parchment paper (for wrapping)
Method
1.
Blend water, coconut oil, Thai red curry paste, dried shrimps, cashew, ginger. Add shallot and ground coriander until smoothly pureed.
2.
Fry the mixture until most of the moisture has evaporated, and the mixture becomes darker in colour.
3.
Add Barramundi fish, coconut milk, kaffir lime leaves, egg, dark brown sugar and lemon zest in the blender with the spice paste. Blend until the mixture turns into a thick, sticky paste. Repeat step if needed.
4.
To use banana leaves or parchment papers, cut them into large rectangles about 16" x 5" (40 x 13cm)
5.
Brush the surface of the banana leaves with oil, then place 4-6 Tbsp of the salmon-mixture in the upper-middle portion of each leaf. Steam for 10-12 minutes.
6.
Grill with a broiler until banana leaves are charred and releases its oils.