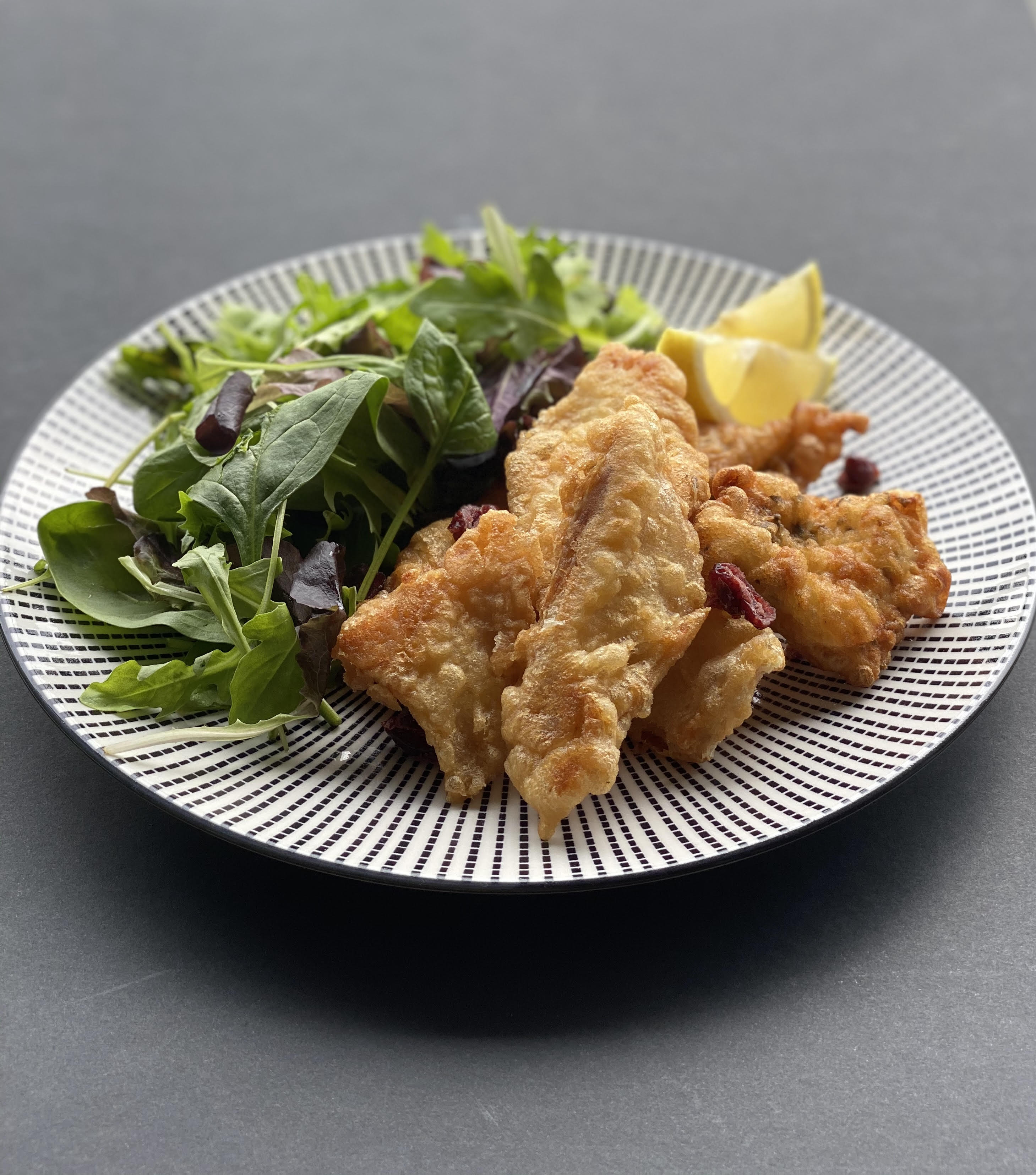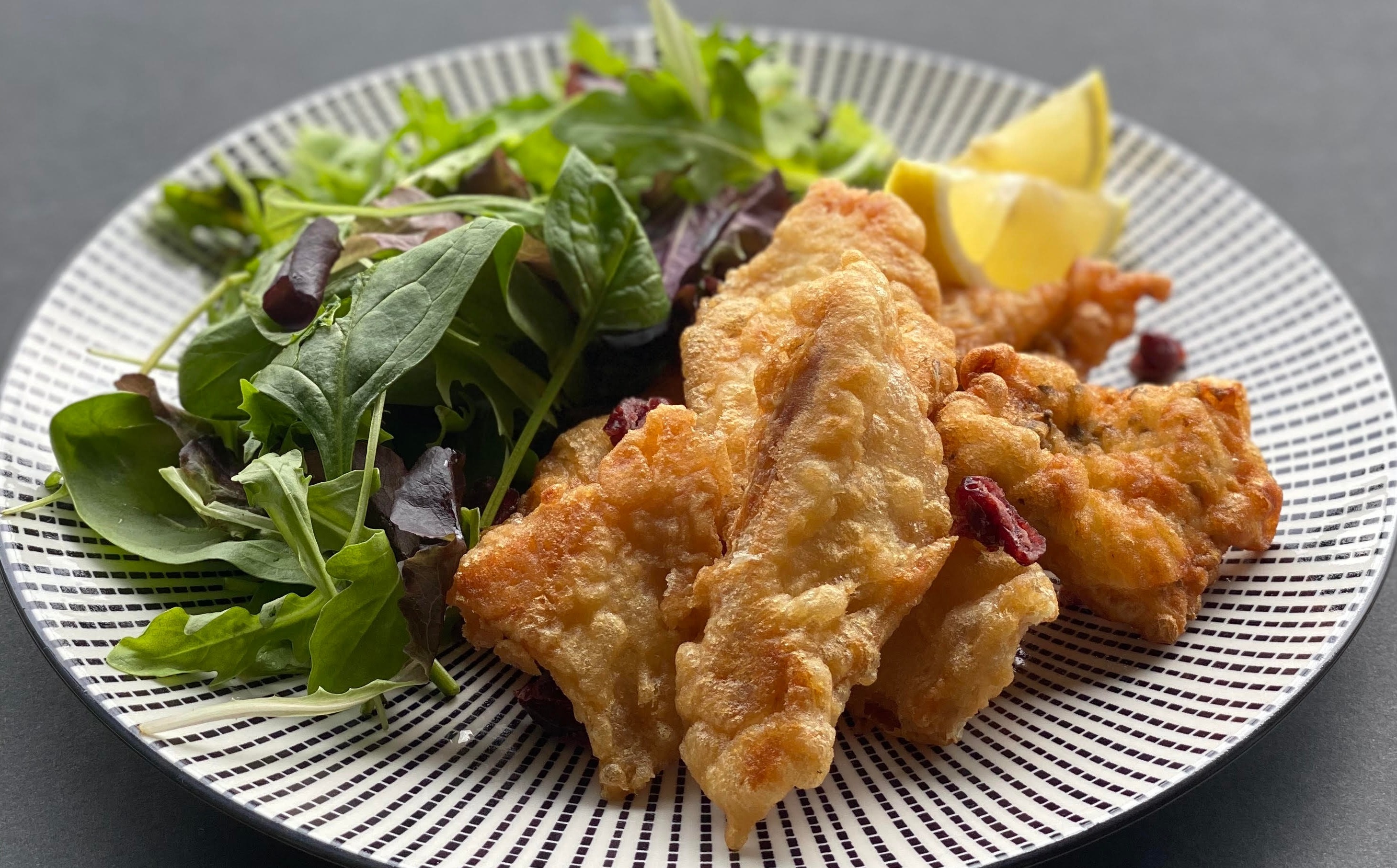 Serves:

4
Preparation Time:

35 Mins
Level:

Easy
Ingredients
2 Cups
All Purpose Flour (seasoned with salt and pepper)
Pinch of
Cajun Salt Seasoning
Method
1.
Heat oil in a deep pan.
2.
Mix flour mixture with beer till a semi thick batter consistency is achieved (add more beer if required)
3.
When the oil is well heated up, dredge fish in batter, shake off excess batter and gently place the battered fish into the hot oil. Fry till golden brown.
4.
Remove from pan and leave fried Barramundi on a kitchen towel to remove excess oil.
5.
Garnish with a sprinkle of Cajun salt on the fish and serve hot.
Note: You can substitute the beer with carbonate/ soda water.