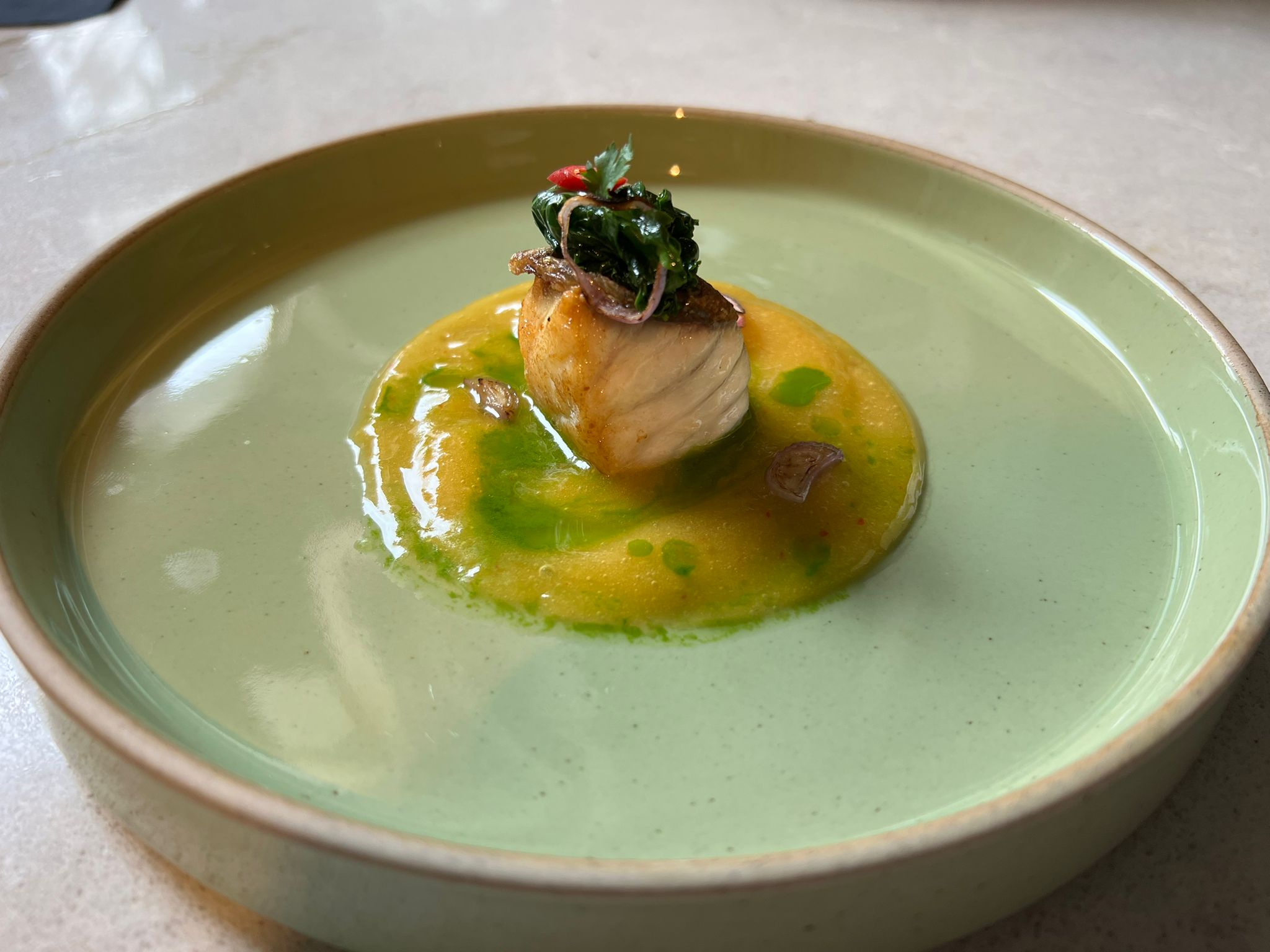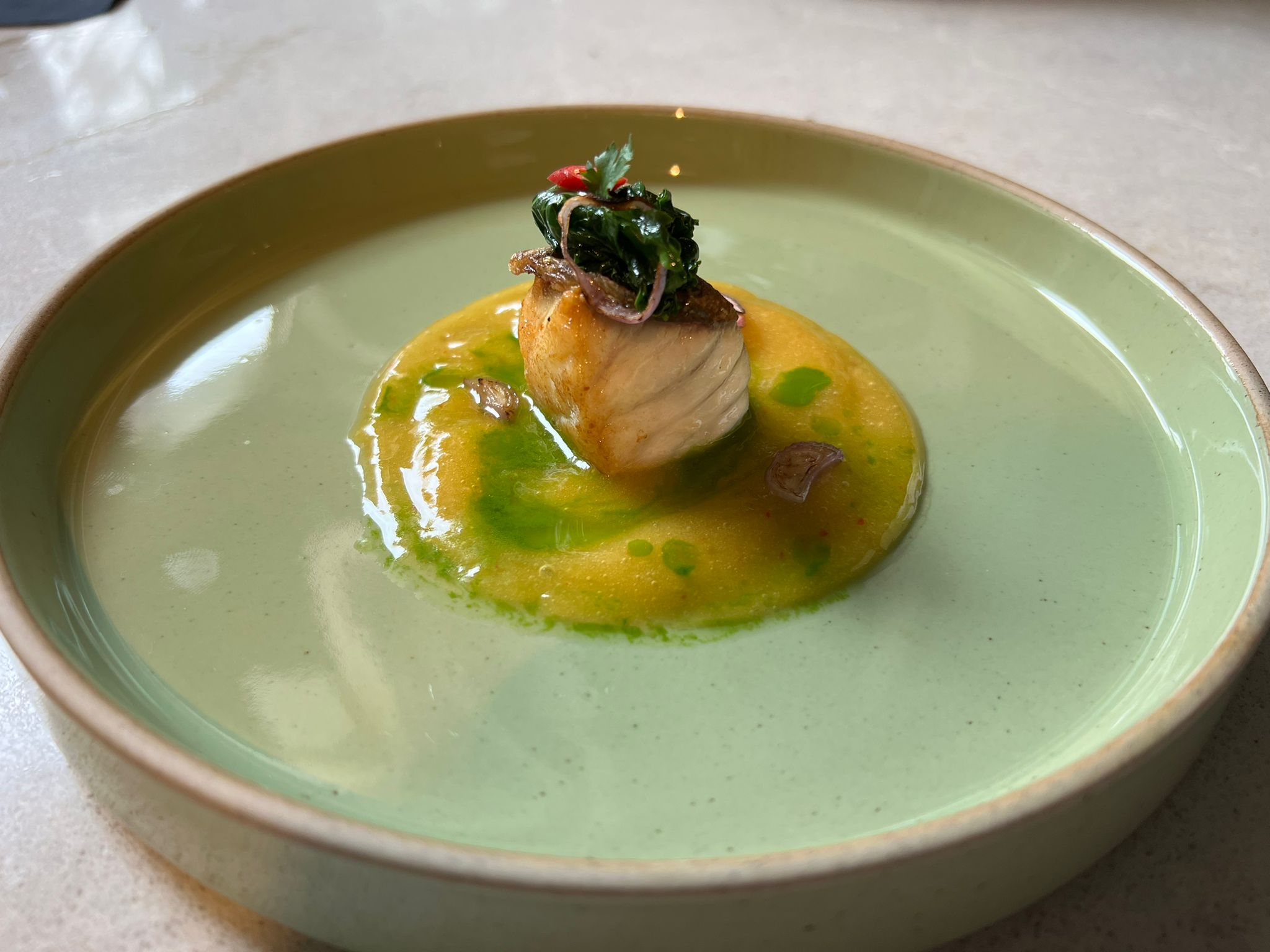 Pan Fry Barramundi and Kale Salad tossed with Mango Sauce
Serves:

1
Preparation Time:

30 Mins
Level:

Easy
Ingredients
Mango Coconut Sauce
15g
Turmeric, fresh, finely grated
2
Small Chilli Padi, thinly sliced
150ml
Kühlbarra Collagen Fish Stock
500g
Mango, peeled and pureed
Kale Verde Sauce
90ml
Freshly squeezed Lemon Juice
50g
Coriander, leaf and stem
50g
Parsley, leaf and some stem
5g
Sea Salt, and extra to taste
Barramundi
180-200g
Barramundi Portion whole piece or cut into 3 if serving as appetiser
Method
1.
Heat the peanut oil. Once hot, stir-fry garlic, ginger, turmeric and chilli until fragrant, then add the fish stock, coconut cream and lemongrass and bring it to a boil.
2.
Blend the mango and pour into the coconut mixture and turn off the heat. Remove the lemongrass from the sauce and discard. 5 minutes to reduce and thicken slightly.
3.
Remove the sauce from the heat and stir in the fish sauce.
1.
Blanch kale leaves for 1 minutes in salted boiling water and refresh in an ice bath. Drain well. Reserve a few leaves to garnish the dish.
2.
Blanch the parsley and coriander for 20 seconds in salted boiling water and refresh in an ice bath. Drain well.
3.
Place all ingredients into a deep container and blend with a stick blender, slowly adding the water until completely smooth but with a thick viscosity.
1.
Place a large frying pan over medium head and add ghee. Sprinkle a pinch of salt over the skin side, along with a grind of black pepper.
2.
Add the fish to the pan, skin side down. Fry for 4-5 minutes until crips and golden brown and the skin releases from the bottom of the pan.
3.
Sprinkle a pinch of salt on the flesh side of the fish, along with more black pepper, then flip the fish over and cook for 2 more minutes.
4.
Remove from the heat and drizzle with lemon juice
1.
Pour Mango Coconut Sauce on plate, drizzle Kale Verde Sauce over and place Barramundi in the center of the plate. Garnish with more blanched kale and some crispy shallots.