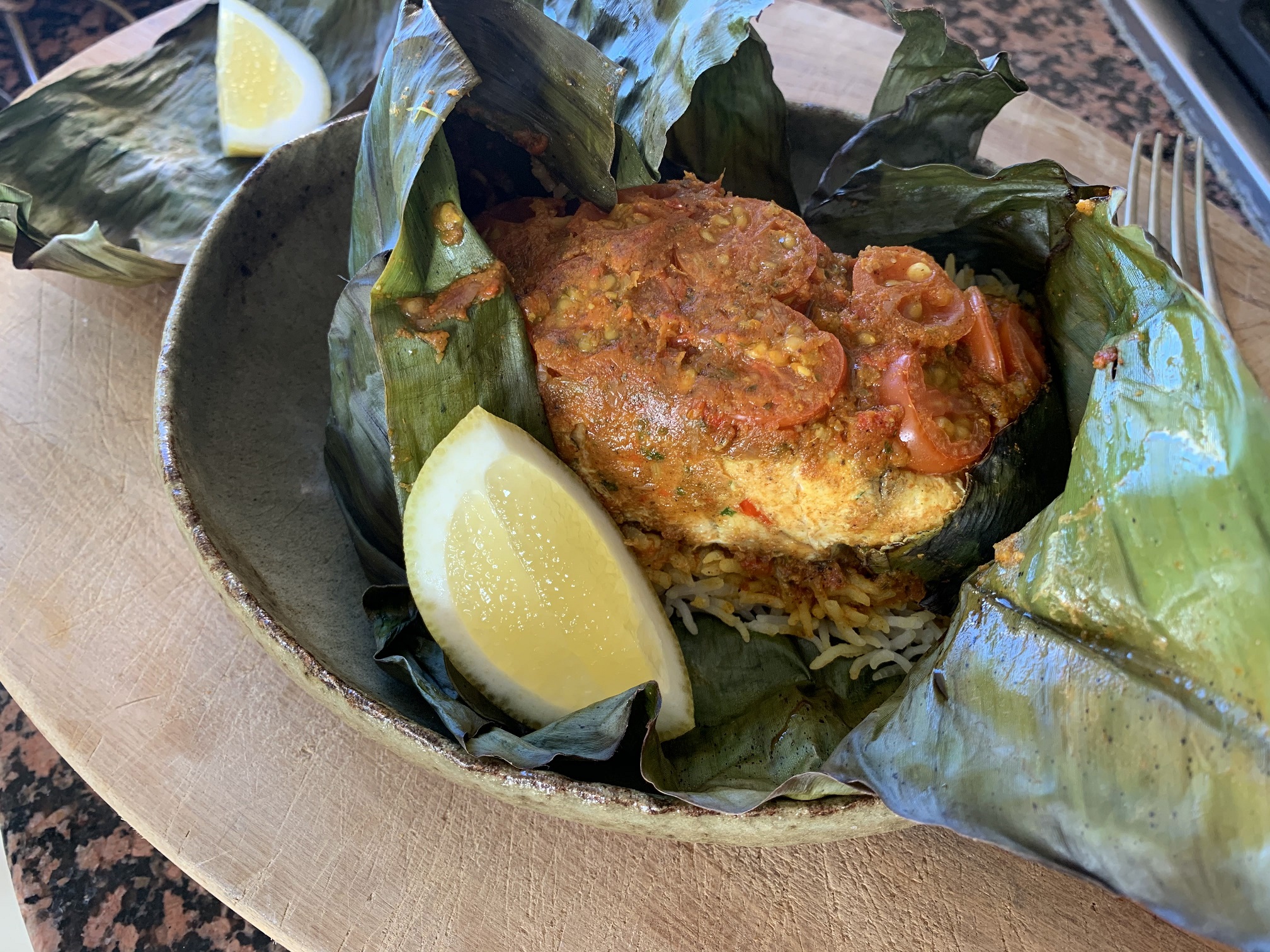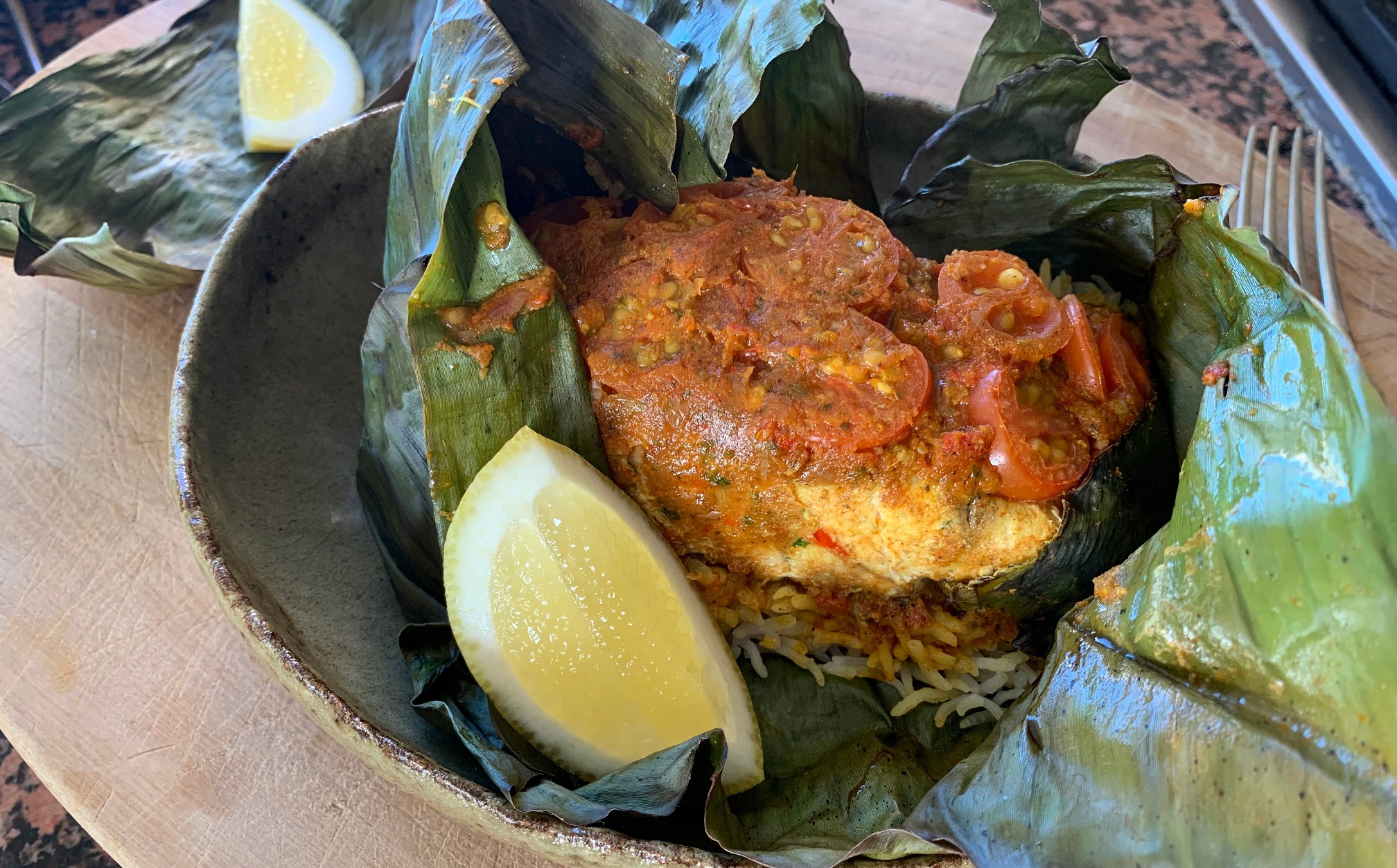 Baked Masala Barramundi with Spiced Basmati Rice
Serves:

4
Preparation Time:

30 Mins
Level:

Easy
Ingredients
1
Punnet Cherry Tomatoes, sliced into rings
Masala Paste
Aromats
1 Knob
Young Ginger, peeled, grated
1 Med
Red Onion, peeled, roughly chopped
2 Large
Hot Red Chillies, roughly chopped
4
Coriander stems, roots & some leaves, roughly chopped
Dry Spices
2 tsp
Chilli Powder or hot Paprika
3
Cardamom pods, crushed, seeds extracted and ground (you can add the husks to the boiling water when cooking the rice)
Rice
1 Cup
Basmati Rice, rinsed well and strained
1 Tbsp
Extra virgin coconut oil or vegetable oil
1 Stalk
Curry leave (to be added after rice is cooked)
Others
Method
1.
To cook the rice, bring 4 cups of water with the spices to the boil. Add the rice and cook for 5 mins. Remove from heat, immediately drain and cool on a large tray.
2.
Place all the masala paste ingredients into a food processor and blend until a fine paste, starting with the fresh aromats, tomato paste, salt and sugar then the dried spices and coconut milk.
3.
Pass the banana leaves over an open flame to release the oils and make them pliable.
4.
Marinate the fish with the masala.
5.
Temper the second stalk of curry leaf in hot coconut oil, then mix them into the cooled rice while still hot.
6.
To wrap your fish, place a couple of layers of banana leaves with the largest at the bottom. Spoon on some rice, place the fish over the top, then a layer of sliced tomatoes. Wrap well ensuing there are no tears in the leaves. Tie it firmly with some butcher's twine or heatproof string.
7.
Place on a baking sheet lined with foil and bake in a preheated oven at 200C for 20-25 mins until the fish is cooked and flakes easily when forked. If you are making smaller parcels, reduce the cooking time accordingly.
8.
Serve with lemon wedges.