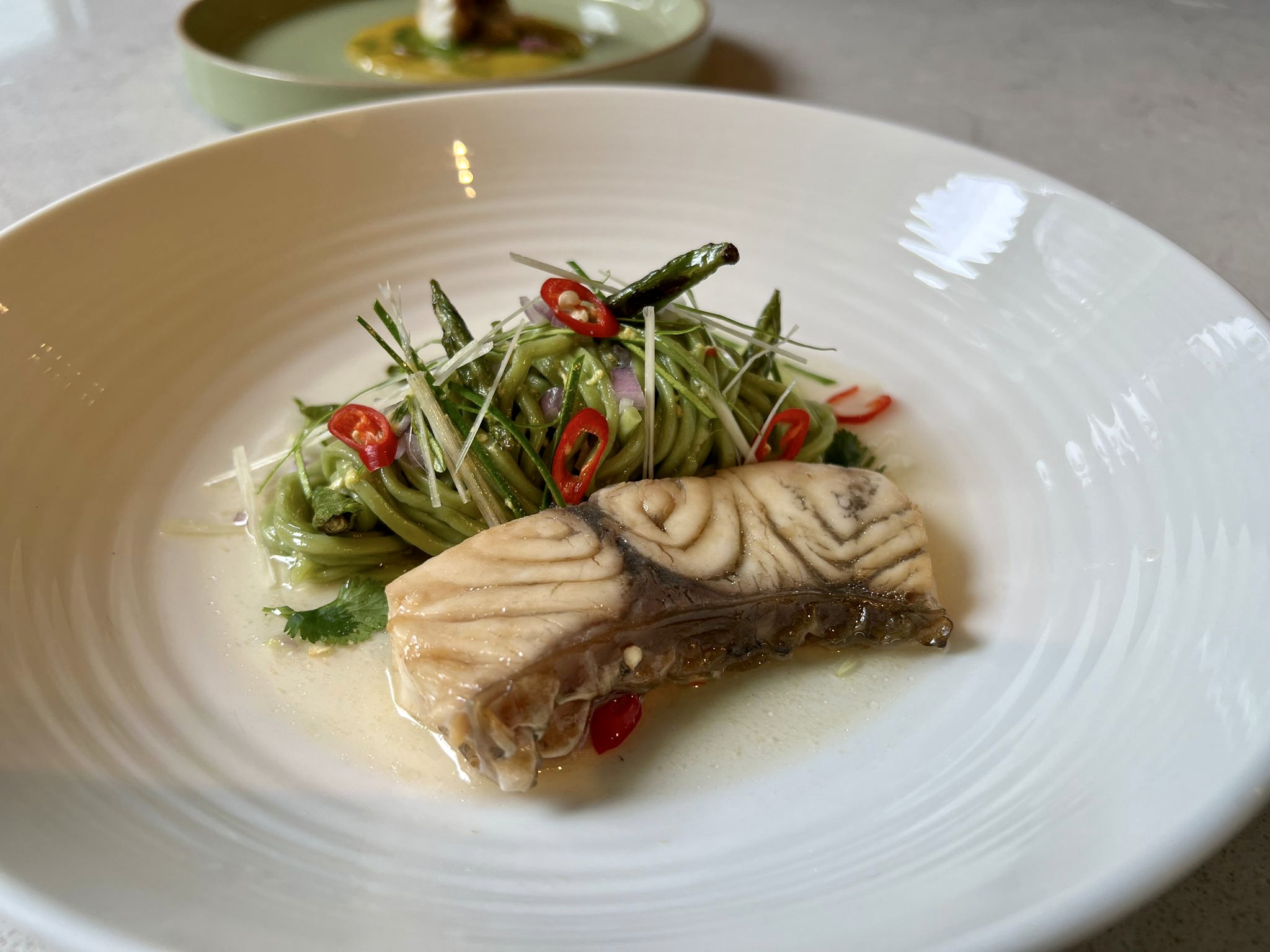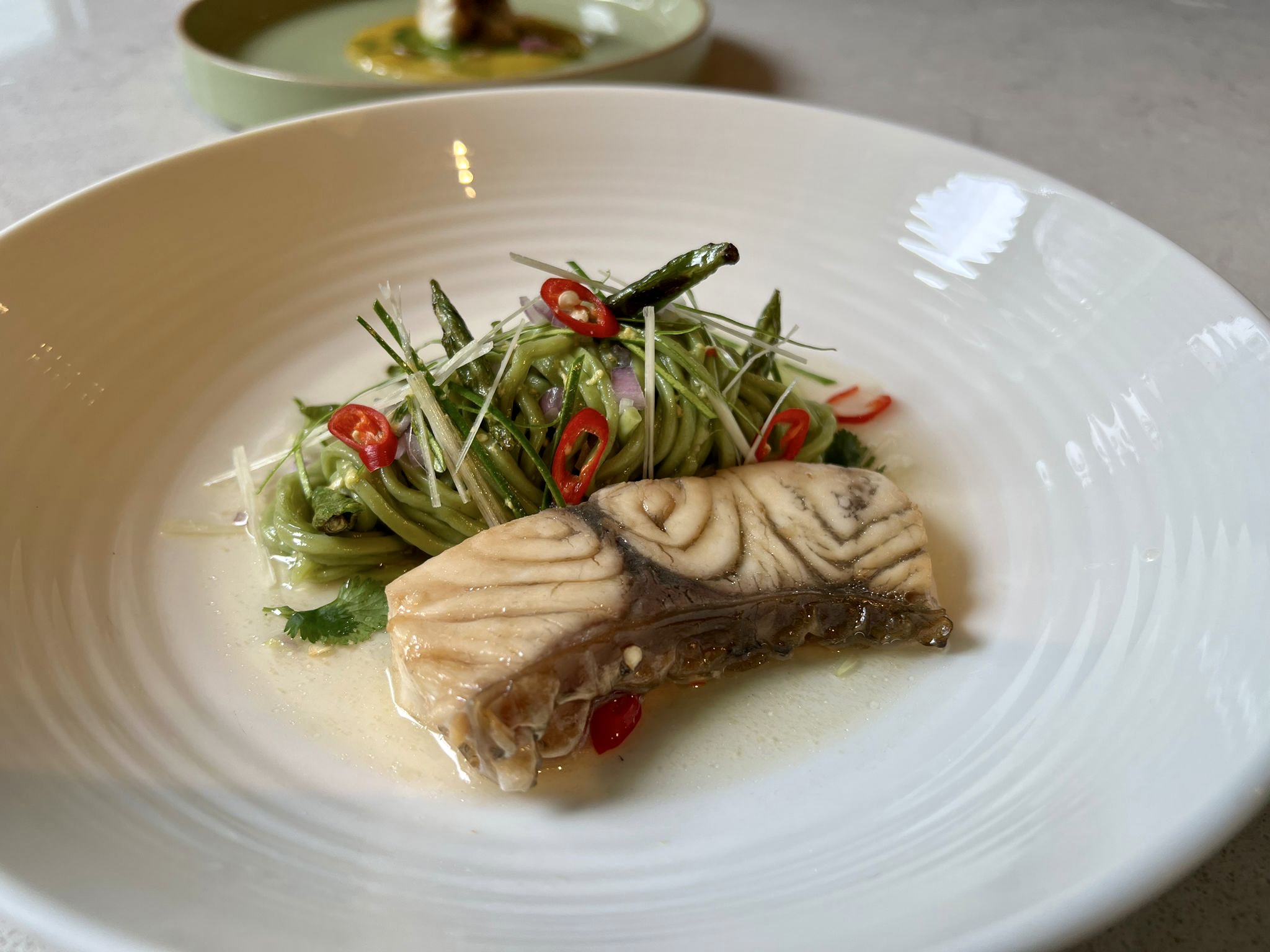 Steamed Barramundi with Spinach Noodles
Serves:

2
Preparation Time:

30 Mins
Level:

Easy
Ingredients
Chilli Dressing
8g
Peeled fresh Garlic Cloves, finely chopped
8g
Fresh Coriander Leaves
5g
Fresh Lemongrass, julienne
5g
Long Red Chilli, sliced
3g
Kafir Lime Leaf, julienne
Spinach Noodle Salad
10g
Green Shallots, finely julienned
Barramundi Marinated with Fish Sauce
Method
1.
Add ingredients with the sauce of fresh lime juice and palm sugar and stir well to combine. Taste and adjust if necessary, to ensure there is a balance of sweet, sour and saltiness.
1.
Cook noodles for two minutes.
2.
Mix all evenly together.
Barramundi Marinated with Fish Sauce
1.
In a bowl, mix the sesame oil, fish sauce and a pinch of salt to taste. Add the barramundi to the mixture, ensuring it is well-coated, cover the bowl and leave it in the fridge for 30 minutes.
2.
Place the barramundi in a steamer and cook for 6-8 minutes until cooked thoroughly and just starting to flake.
1.
Assemble the spinach salad in the center of the plate, place the steamed barramundi next to the salad and pour over the chilli dressing. Garnish with coriander leaves and some chilli slices if required.