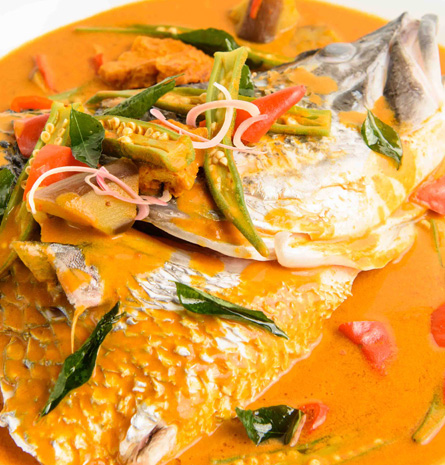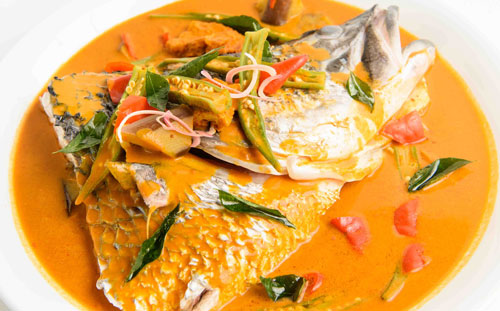 Assam Curry Kühlbarra Fish Head
Ingredients
800g
Kühlbarra Fish Head (half)
200g
Indonesian Curry Paste
100g
Babas Fish Curry Powder
Method
1.
Fry the assam paste and add in the superior stock.
2.
Filter the stock mixture and set it aside to use for later.
3.
Fry the minced garlic and curry leaves in some oil, until fragrant.
4.
Add in the filtered assam and superior stock mixture, together with some salt, chicken powder, sugar, coconut milk and lime juice until it boils.
5.
Add in the fish head, lady's finger, aubergine, dried bean curd, diced red capsicum and diced onions, and cook for about 5 to 8 minutes before serving.