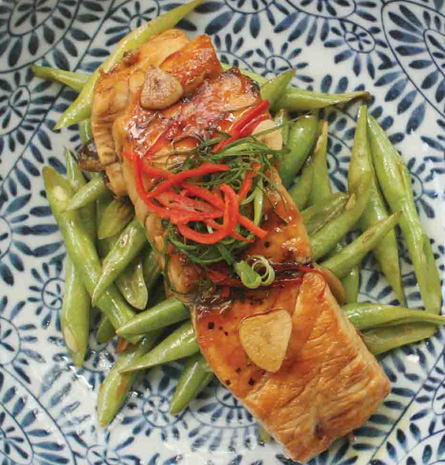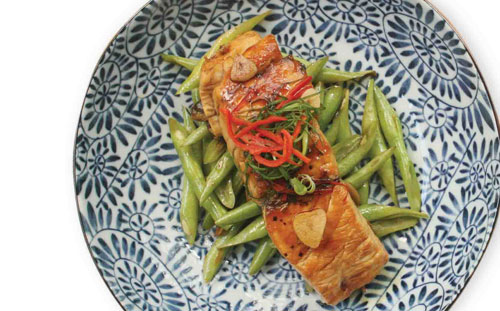 Baked Teriyaki Barramundi with Sautéed Long Beans
Serves:

1
Preparation Time:

30 Mins
Level:

Easy
Ingredients
200g
Kühlbarra Barramundi Portion
4
Cloves of Garlic; thinly sliced
150g
Long Beans; cut into lengths of 5cm
Method
1.
Preheat oven to 170°C.
2.
Coat barramundi with teriyaki sauce and wrap, skin side up, with half the garlic in aluminium foil.
3.
Bake barramundi for 20 - 25 minutes.
4.
Heat olive oil in a pan and sauté the other half of the garlic till fragrant.
5.
Add in the long beans and sauté till preferred doneness.
6.
Serve barramundi with long beans and rice on the side.