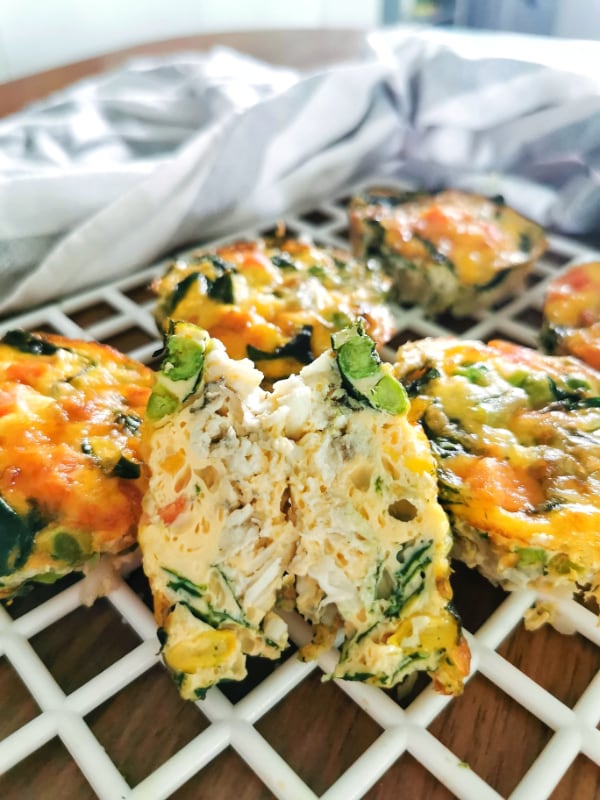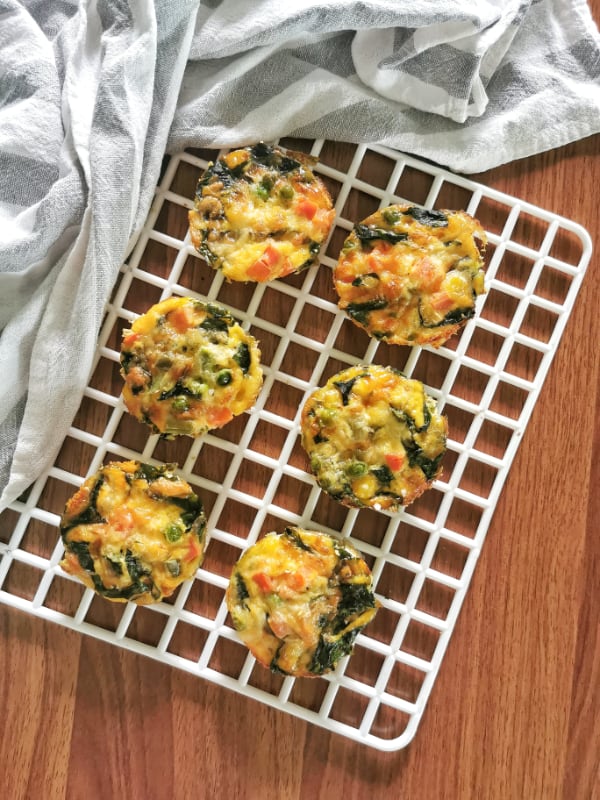 Barramundi and Pasta Egg Muffin (perfect for baby-led weaning!)
Serves:

6
Preparation Time:

20 Mins
Level:

Easy
Ingredients
¼ cup
Shredded Cheddar Cheese
Method
1.
Pre-heat the oven to 180°C.
2.
Boil a pot of water, enough to cook the baby pasta. Drain and set aside.
3.
Steam the Barramundi slices on high heat for 10 minutes.
4.
Flake the steamed fish. Set aside.
5.
Whisk the eggs and milk together until light and fluffy.
6.
Use the butter to lightly coat a muffin pan. Pour the egg mixture equally into each muffin mould until about half-filled.
7.
Place about 1 tablespoon of cooked baby pasta and Barramundi flakes into each muffin mould.
8.
Finely chop the washed spinach leaves and place about 1 tablespoon of it into each muffin mould.
9.
Place 1 tablespoon of frozen vegetables into each mould.
10.
Use a spoon to press the vegetables down so that they are covered by the egg mixture. Add shredded cheddar cheese equally to each mould.
11.
Bake in the oven for 25 minutes or until golden brown. Cool before serving.