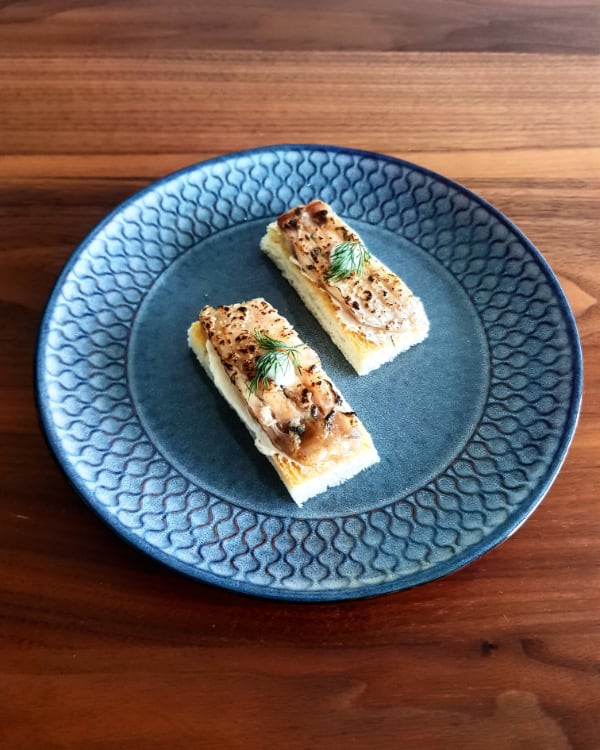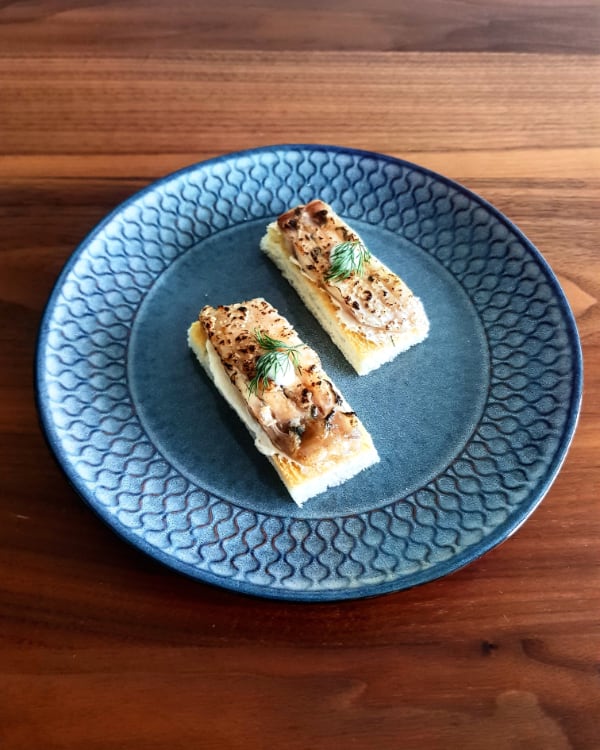 Barramundi Belly & Flavoured Cream Cheese on Toast
Serves:

6
Preparation Time:

40 Mins
Level:

Easy
Ingredients
4 pcs
Thick Toast (7cm × 2.5cm)
½ tbsp
Unsalted Butter (for fish, risotto & sauce)
2g
Dill Leaf (finely chopped)
Method
1.
In a medium-sized bowl, mix cream cheese, chopped dill, lime zest, truffle oil, salt and pepper.
2.
Brush toast with a bit of butter. Place the toast into the oven and bake until golden brown.
3.
Dissolve honey and water in a small saucepan. Once dissolved and simmering, remove from heat and stir in butter. Place saucepan back onto low heat and keep stirring if it is too watery.
4.
Pat-dry Barramundi belly and score length-wise. This will prevent the belly from curling when cooking. Heat medium skillet and add a tablespoon of oil. Put the fish into the pan once the oil starts smoking. Press the belly with the back of a spoon so that the belly will be nice and flat. Cook 1 minute each side. Remove fish from skillet and season with a pinch of sea salt. Let it rest.
5.
To assemble the snack, apply honey butter onto belly and blow torch until surface is slightly charred. Spread truffle cream cheese onto toast, then place belly over.