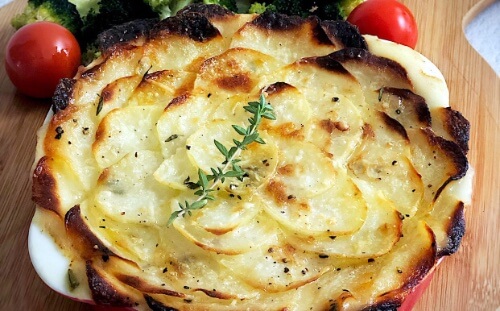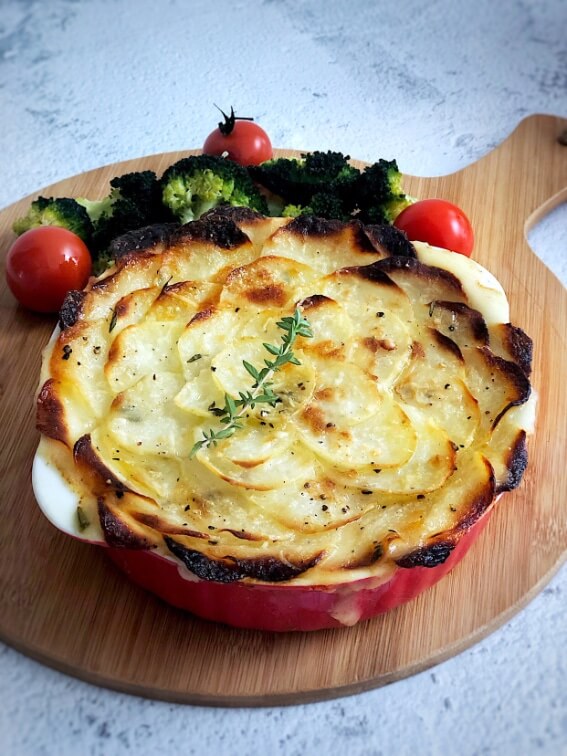 Serves:

1
Preparation Time:

60 Mins
Level:

Easy
Ingredients
1 packet
Barramundi Chowder
A few sprigs of Thyme or Rosemary
Method
1.
Pre-heat oven to 200 degrees celsius.
2.
Pour Barramundi Chowder into an oven-proof ramekin or dish.
3.
Thinly slice the potatoes (I use a mandolin).
4.
Toss potatoes in olive oil, salt, pepper and herbs.
5.
Arrange the potatoes, overlapping each slice till the whole dish is covered.
6.
Bake in the oven for 40 minutes or until the potatoes are crispy around the edges.