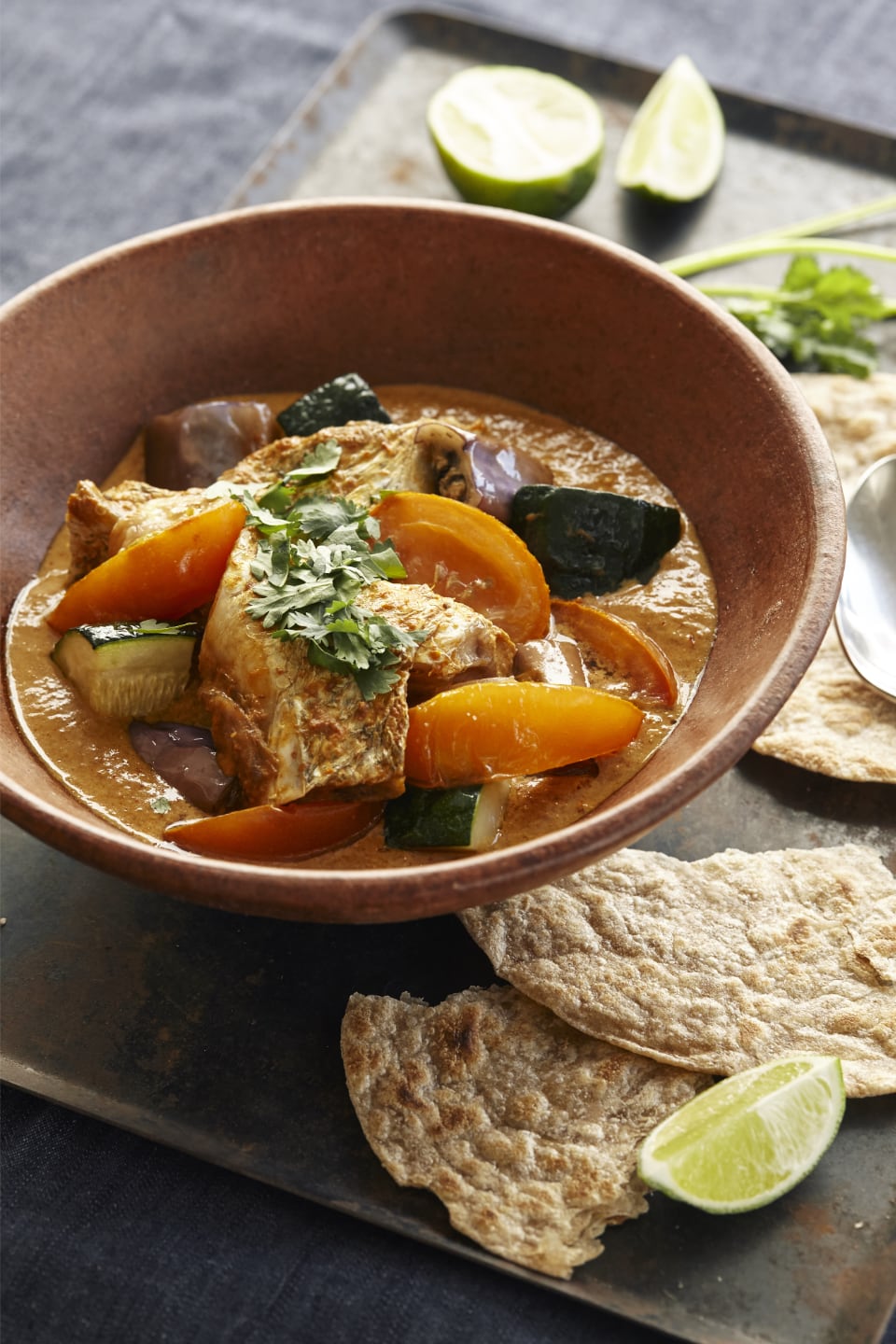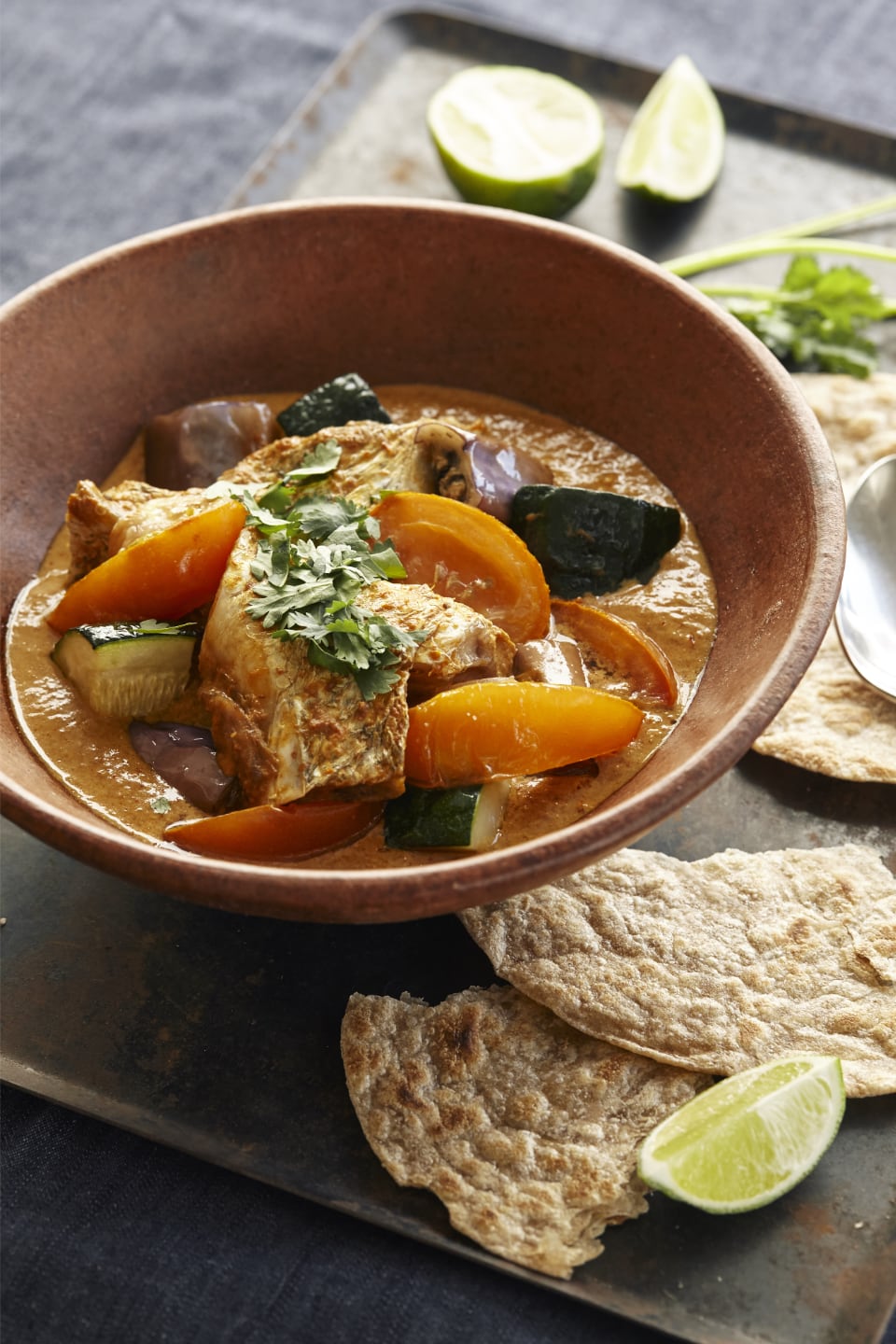 Barramundi Curry With Eggplant, Zucchini and Tomatoes
Serves:

3
Preparation Time:

20 Mins
Level:

Easy
Ingredients
200g
Eggplant, cut into ½-inch rounds
200g
Zucchini, cut into 1-inch cubes
2 tbsp
Coriander, chopped
Method
1.
Pre-heat oven to 200°C.
2.
Season Barramundi collars with salt on all sides and marinade for 10 minutes.
3.
Combine the Batu Lesung Panggang BBQ Marinade with the coconut milk and milk in a medium pot. Cook on low heat until you reach a low boil.
4.
Add Barramundi collars, eggplant, zucchini and tomatoes into the curry. Arrange in a single layer if possible. Cover with a tight-fitting lid.
5.
Simmer covered for 10 minutes. Remove the lid, stir the curry and continue simmering for another 15 minutes.
6.
Arrange the curry into a warm serving dish and garnish with the coriander. Serve immediately with hot rice or flat bread.