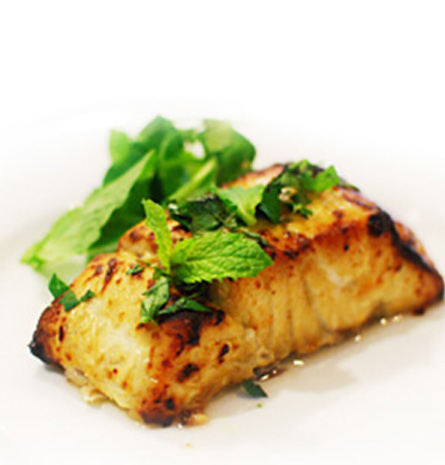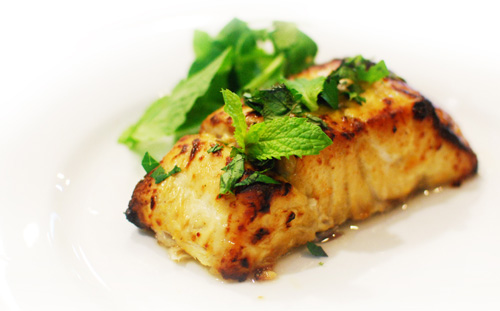 Barramundi Fillets with Tahini & Mint
Serves:

4
Preparation Time:

15 Mins
Level:

Easy
Ingredients
4
200g Pieces fresh Kühlbarra premium barramundi
2 tbsp
Honey or brown-rice syrup
2 tbsp
Extra-virgin olive oil
-
Salt and pepper to taste
1/4 cup
Chopped fresh mint
1/4 cup
Chopped fresh Italian parsley
4
Slices of Sourdough bread (toasted)
2
Handfuls of Fresh rocket
Method
1.
Mix tahini, honey (or brown-rice syrup), cayenne, olive oil, cumin, cinnamon, salt and pepper in a bowl and spread all over the barramundi pieces.
2.
Leave to marinate in the refrigerator for one hour or overnight..
3.
Grill barramundi in oven for 7-8 minutes or until golden brown.
4.
Remove from oven, gently toss with mint and parsley. Serve with toasted bread and rocket leaves.