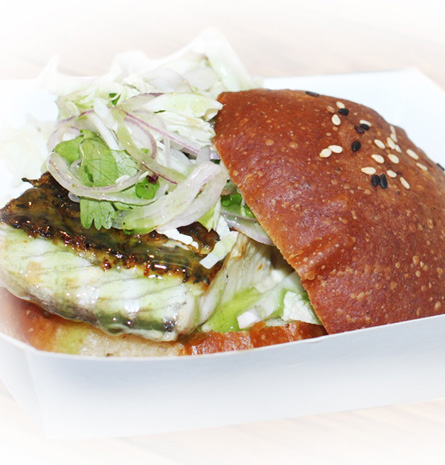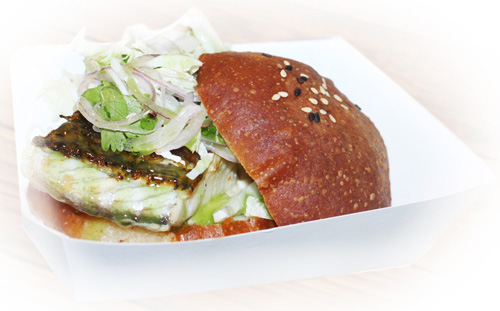 Barramundi Gourmet Burger with Coriander & Cabbage Slaw
Serves:

2
Preparation Time:

30 Mins
Level:

Easy
Ingredients
For Pesto
2 pcs
100gm Kühlbarra Barramundi Portions
50 g
Spanish Onions, thinly sliced
Method
For Fish
1.
Add oil in a non-stick pan over a medium high heat.
2.
Once hot, lay the fish skin-side down.
4.
After 2 min, flip the fish over and cook the other side for 2 mins.
For Coriander & Cabbage Slaw
1.
Combine cabbage, coriander, and Spanish onions and mix well.
To Serve
1.
Slice sourdough bun in half and lightly toast on each side.
2.
Place barramundi on sourdough bun & top with coriander & cabbage slaw.
3.
Drizzle with sriracha hot sauce.