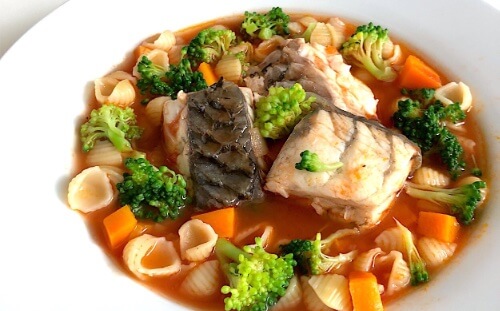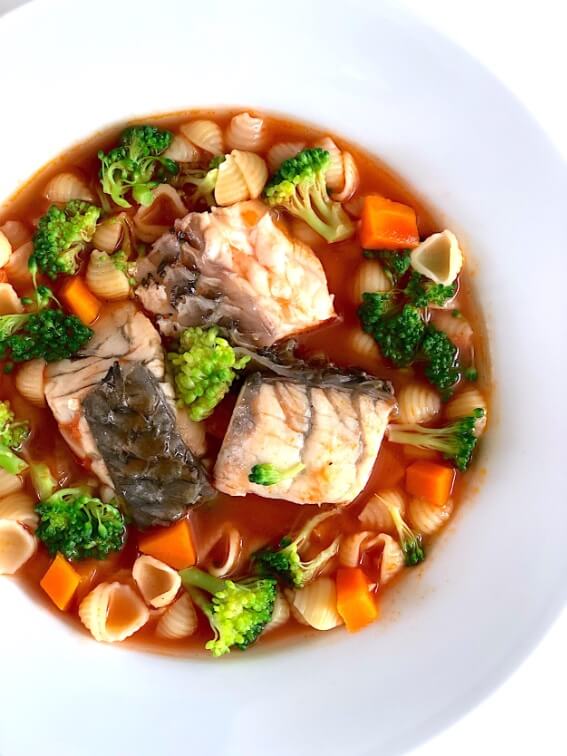 Barramundi Tomato Stew with Pasta
Serves:

2
Preparation Time:

40 Mins
Level:

Medium
Ingredients
2 × 200g
Barramundi Portion
Method
1.
Slice each Barramundi Portion into about 4 — 5 large chunks.
2.
Cook pasta following package instructions.
3.
Dice the onions and the carrots.
4.
Cut the broccoli into small florets.
5.
In a pot, heat up the olive oil over low heat and sauté the onions, carrots and bay leaves, for 2 to 3 minutes.
6.
Stir in the crushed tomatoes and chicken stock, add the thyme, bring the mixture to a boil and then let it simmer for 5 minutes.
7.
Season with salt and pepper.
8.
Add the fish chunks and simmer for 5 to 7 minutes until the fish is flaky.
9.
Add the broccoli in the last 3 minutes.
10.
Just before turning the heat off, stir in the cooked pasta.