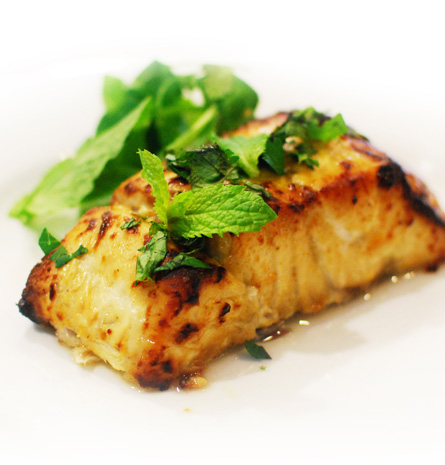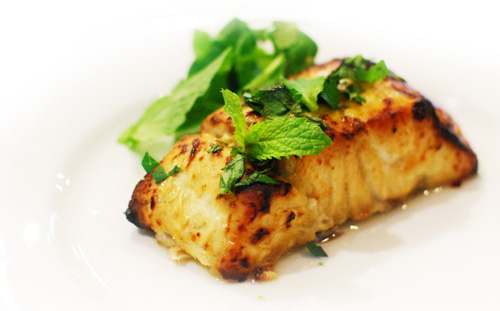 Barramundi with Balsamic and Orange
Serves:

4
Preparation Time:

45 Mins
Level:

Medium
Ingredients
4 pcs
Kühlbarra Barramundi Portions
2 tbsp
Soy Sauce / Tamari
1 inch
Ginger; Peeled & Minced
Method
1.
Line a baking dish with baking paper.
2.
Season barramundi generously with salt and pepper on all sides.
3.
Combine honey, balsamic vinegar, soy sauce, orange juice, orange zest, ginger, and oil and mix well.
4.
Coat the fish with 3/4 of the mixture - if coating is too thick it could burn when under the grill.
5.
Bake the barramundi, skin up, for about 5 - 8 minutes at 220°C (depending on oven).
6.
When they are almost cooked, move the fillets up to the griller approx. 4 inches away from the coil. Grill until the skin is crispy (approx. 2 - 3 minutes).
7.
To test if the fish is cooked, separate the flakes in the thickest part and look instead. Fillets are done when a trace of translucency remains the center.
8.
Serve with a roasted red pepper salad or green salad according to preference.