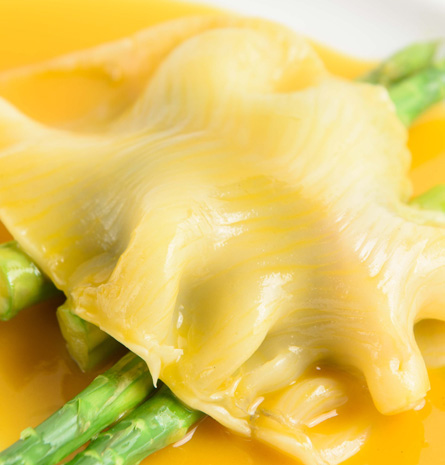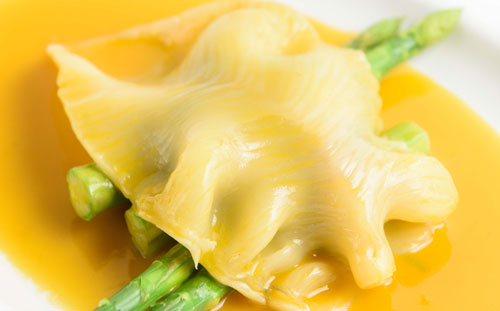 Braised Kühlbarra Fish Maw Steak
Serves:

1-2
Level:

Medium
Ingredients
For Fish Maw
1pc
Fresh Kühlbarra Fish Maw (90-100g)
Method
For Tanfu Sauce
1.
Remove the pumpkin skin and cut the pumpkin into small pieces, before steaming them with superior stock for about 30 minutes.
2.
Put the pumpkin into a food processor and blitz evenly into a paste.
3.
Add in the rest of the ingredients for the tanfu sauce, and boil over high heat until the sauce is reduced and thickened.
For Fish Maw
1.
Boil the fish maw in water.
2.
Butterfly the fish maw and rinse it out.
3.
Stir-fry the ginger and spring onions until fragrant and add in the chicken stock, salt, sugar, chicken powder, chinese wine and boiled fish maw to steam for about 20 - 25 minutes.
4.
Pour the tanfu sauce over the fish maw and serve.