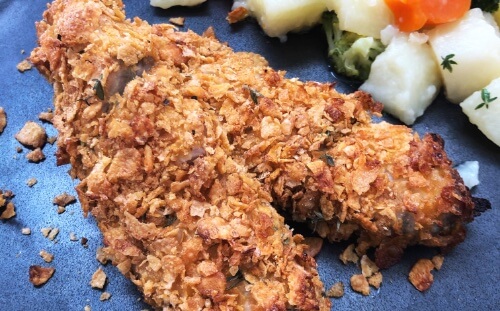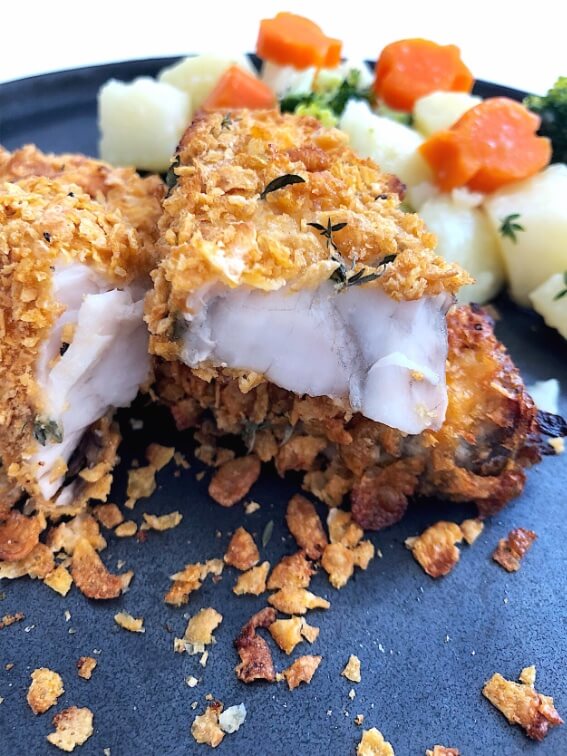 Crispy Baked Cornflake-Crusted Barramundi
Serves:

1
Preparation Time:

30 Mins
Level:

Easy
Ingredients
A few sprigs of Thyme or your favourite herbs
Method
1.
Pre-heat oven to 200 degrees celsius.
2.
Slice Barramundi portion into 2.
4.
Mix salt, pepper and herbs with the plain flour.
6.
Dredge the fish fillet in the flour first, then in the egg and finally in the crushed cornflakes.
7.
Place the coated fish fillets in a baking tray lined with parchment paper.
8.
Place baking tray in the preheated oven and bake for 12 to 15 minutes or till done (i.e. when it flakes easily).
9.
Serve with your favourite dishes.