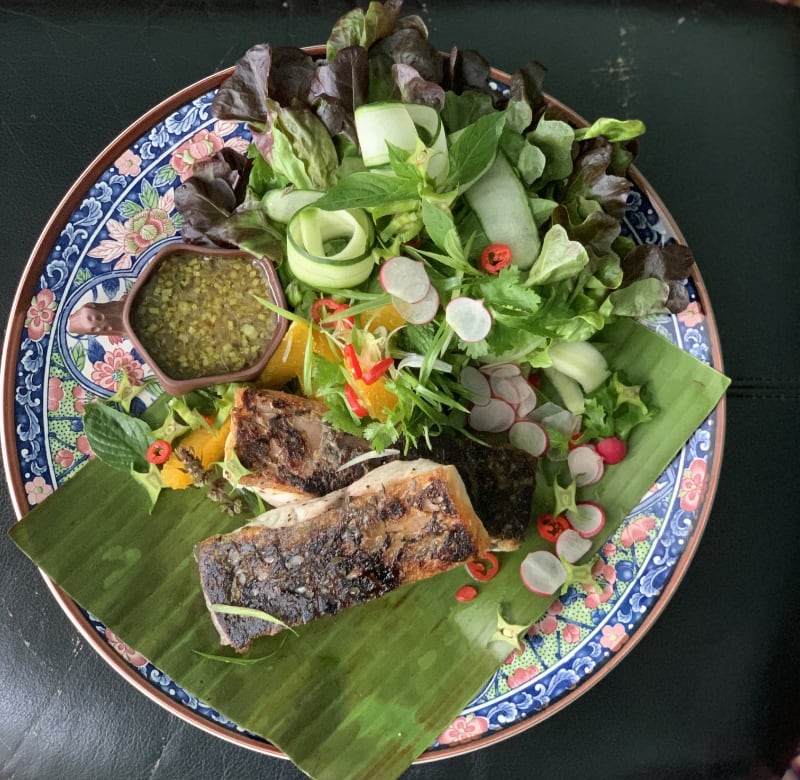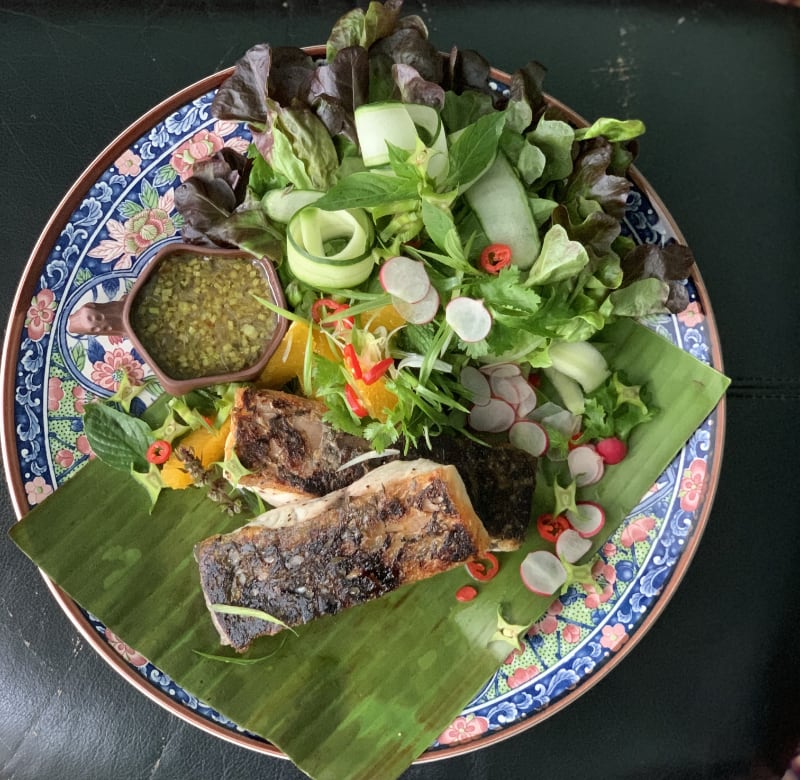 Crispy Skin Barramundi, Orange, Herb and Lettuce Wrap
Serves:

8
Preparation Time:

40 Mins
Level:

Easy
Ingredients
Oak or cos lettuce leaves
Salad
1-2 pcs
Large red hot chillies, thinly-sliced diagonally
1½ cups
Coriander leaves, retain stems
1-2 stalks
Spring onions, thinly-sliced diagonally
2 pcs
Red radishes, thinly-sliced
1-2 pcs
Winged beans, thinly-sliced
1 pc
Small Lebanese cucumber, ribboned with peeler
½ pc
Green mango, peeled, ribboned with peeler
1 pc
Sweet orange, skin and pitch removed flesh segmented
Dressing
3 tbsp
Thai sweet chilli sauce
1 tbsp
Neutral flavoured oil
1 tbsp (heaped)
Finely-chopped coriander stems
Method
1.
Preheat your oven to 200°C.
2.
Season the flesh side of the fillets with sea salt and lots of pepper, then lightly salt the skin.
3.
Preheat a non-stick or well-seasoned oven-proof fry pan over high heat. Drizzle with oil, then place the fish fillets skin-side down on the hot pan. Use a flat spatula and press down gently to keep the fish skin flat against the pan, creating an even browning of the skin. Cook for 3-4 minutes until the skin is crispy and golden.
4.
Bake the fish in the oven for approximately 4-5 minutes, or until cooked through. If your fry pan does not fit into the oven, flip the fish over onto a tray lined with grease-proof paper so the crispy skin faces up, then bake in the oven as above.
5.
While the fish is baking in the oven, make the dressing by mixing all the ingredients together in a jar, then set it aside. In a mixing bowl, toss together all the salad ingredients.
6.
To serve, toss a tablespoon of the dressing through the salad and pour the remainder into a small serving jar. Gently remove the fish from the oven and place onto a serving dish along with the lettuce, salad and dressing. The idea is to grab a lettuce and top it with some fish and salad and some dressing.