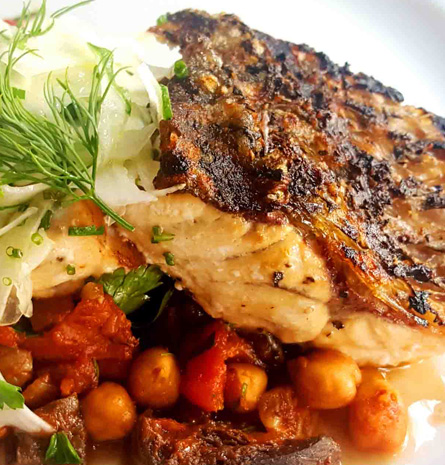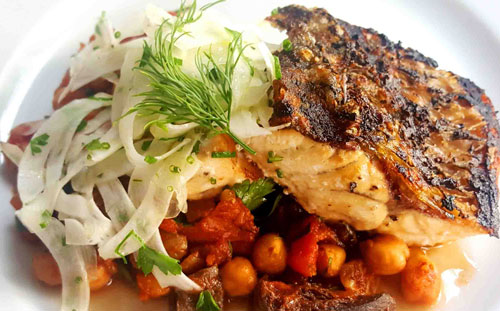 Grilled Barramundi | Tomato Chickpea Compote
Serves:

2
Preparation Time:

15 Mins
Level:

Easy
Ingredients
For Fish
150g
Kühlbarra Barramundi
Method
1.
Season barramundi with salt and pepper.
2.
Grill for 2 - 3 minutes on one side till skin is crispy and on the other side for 2 more minutes.
3.
Crush the tomatoes and cook for 1 hour. Season with salt and pepper and add white wine.
5.
Add the bacon and cook at low heat for about 4 minutes till bacon releases oil.
6.
Add tomatoes, chicken stock, chickpeas and raisins, and reduce till thickened.
7.
Add butter to emulsify the sauce and chilli flakes for some heat.
8.
Pour compote on a plate and place the barramundi on top.