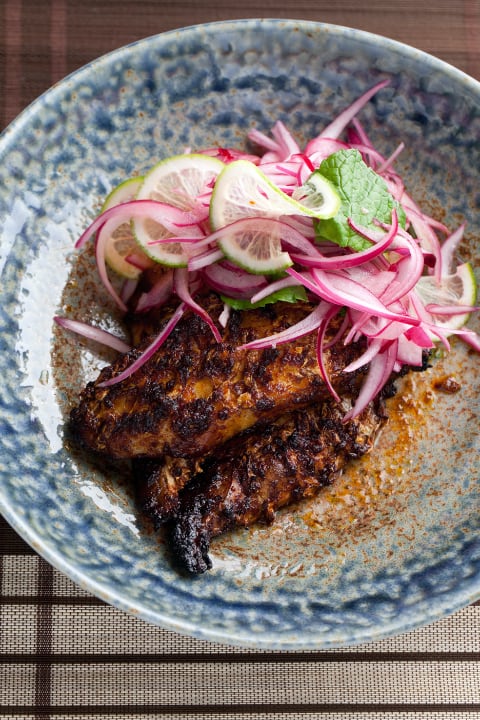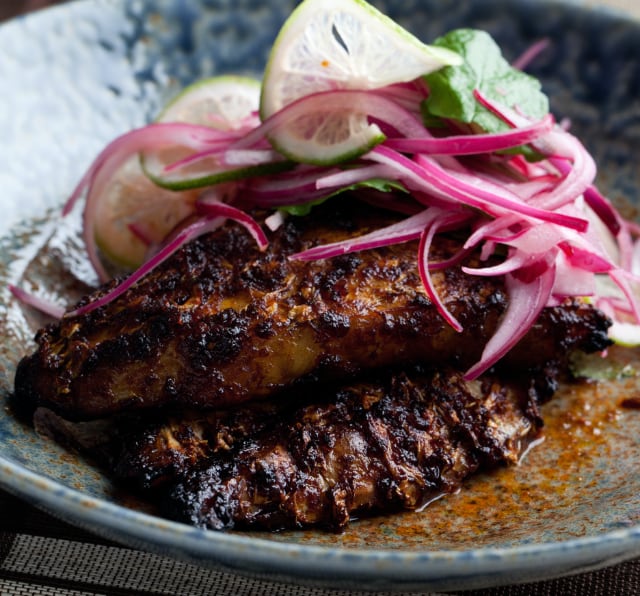 Kicap Glazed Grilled Barramundi Belly
Serves:

1
Preparation Time:

20 Mins
Level:

Easy
Ingredients
1 pc
Small red onion, finely sliced
1 pc
Large Thai lime, finely sliced
Method
1.
Cut the Barramundi belly into fillets 5 to 6cm wide.
2.
Rub well with the salt and let it marinate for 10 minutes, or up to an hour.
3.
Pre-heat the oven to 190℃.
4.
Mix the Rendang Rempah spice paste, kicap manis and 1 teaspoon of sugar together to form a rub. Mix well with the Barramundi belly, then grill for 10–12 minutes until charred in spots and the belly is tender. Rest assured — the belly will look quite dark because of the kicap, not because it is burnt.
5.
When ready to serve, whisk the canola oil and 2 teaspoons of sugar together.
6.
Add the limes and red onions and toss until the slices are coated. Add the herbs and mix gently. Serve immediately with the grilled belly.