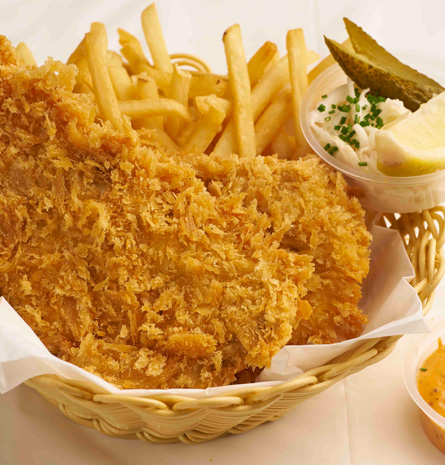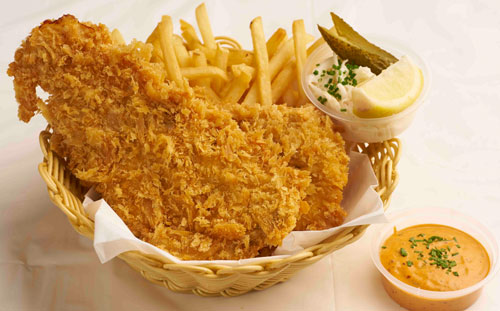 Kühlbarra Barramundi Fish and Chips
Ingredients
140g
Kühlbarra Barramundi Fillet
1.5g
Clove Garlic; minced
Method
1.
In a big bowl, mix mustard, paprika, cajun seasoning, horseradish, lemon juice, tabasco, garlic and sea salt with a whisk evenly.
2.
Add mayonnaise and mix well.
3.
For marination, mix sugar, salt, egg white and potato starch together before pouring it into a container.
4.
Add the barramundi into the marinade and let it sit for 20 minutes.
5.
Create an egg mixture by mixing AP flour, egg and water together before whisking well.
6.
Pour panko onto a large tray.
7.
To coat the fish, dip the barramundi into the egg mixture and shake off the excess.
8.
Roll the fish in the panko and press the crumbs into the fish to ensure even coverage.
9.
Deer fry the barramundi over medium heat until golden brown, before serving.