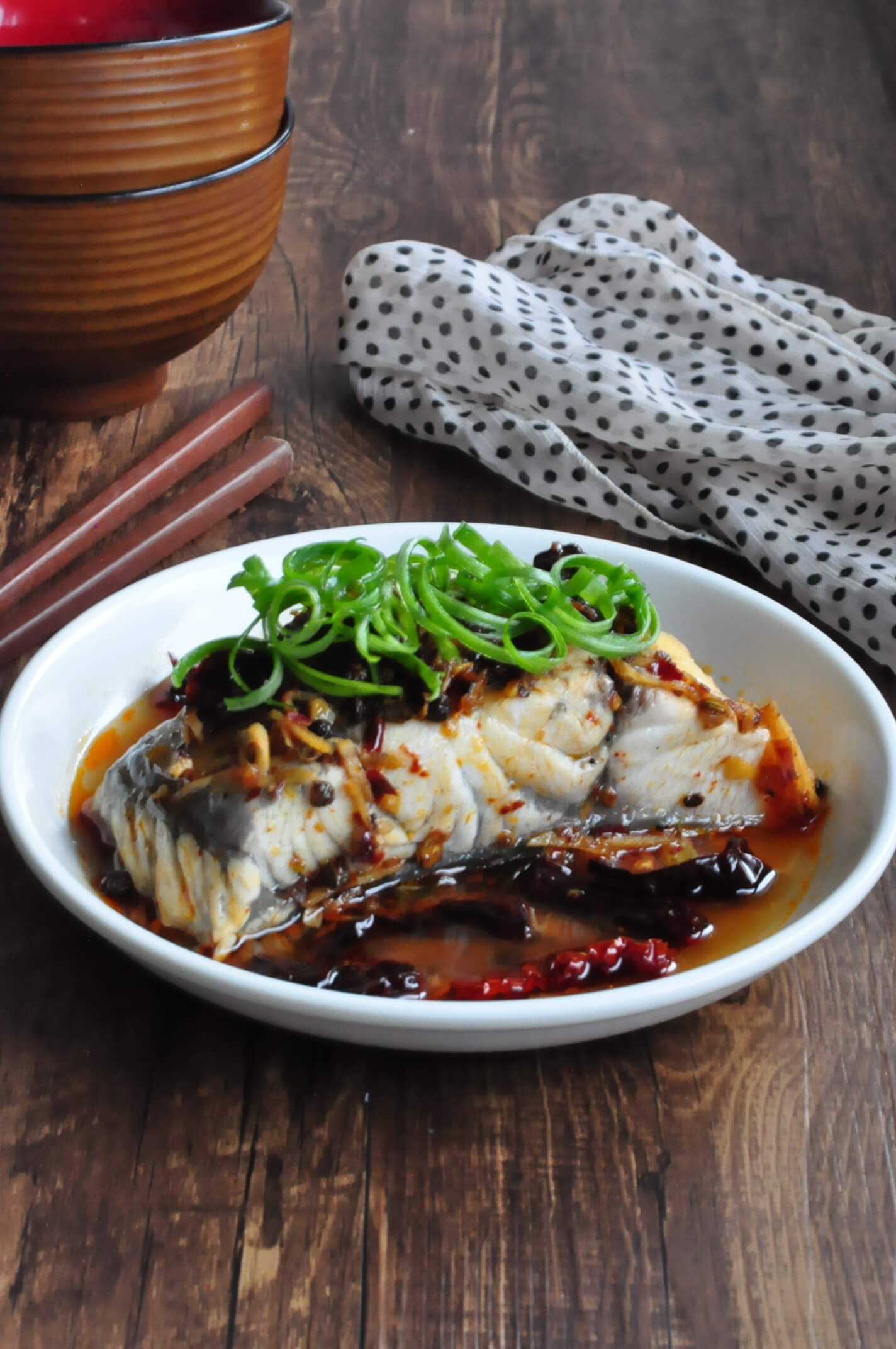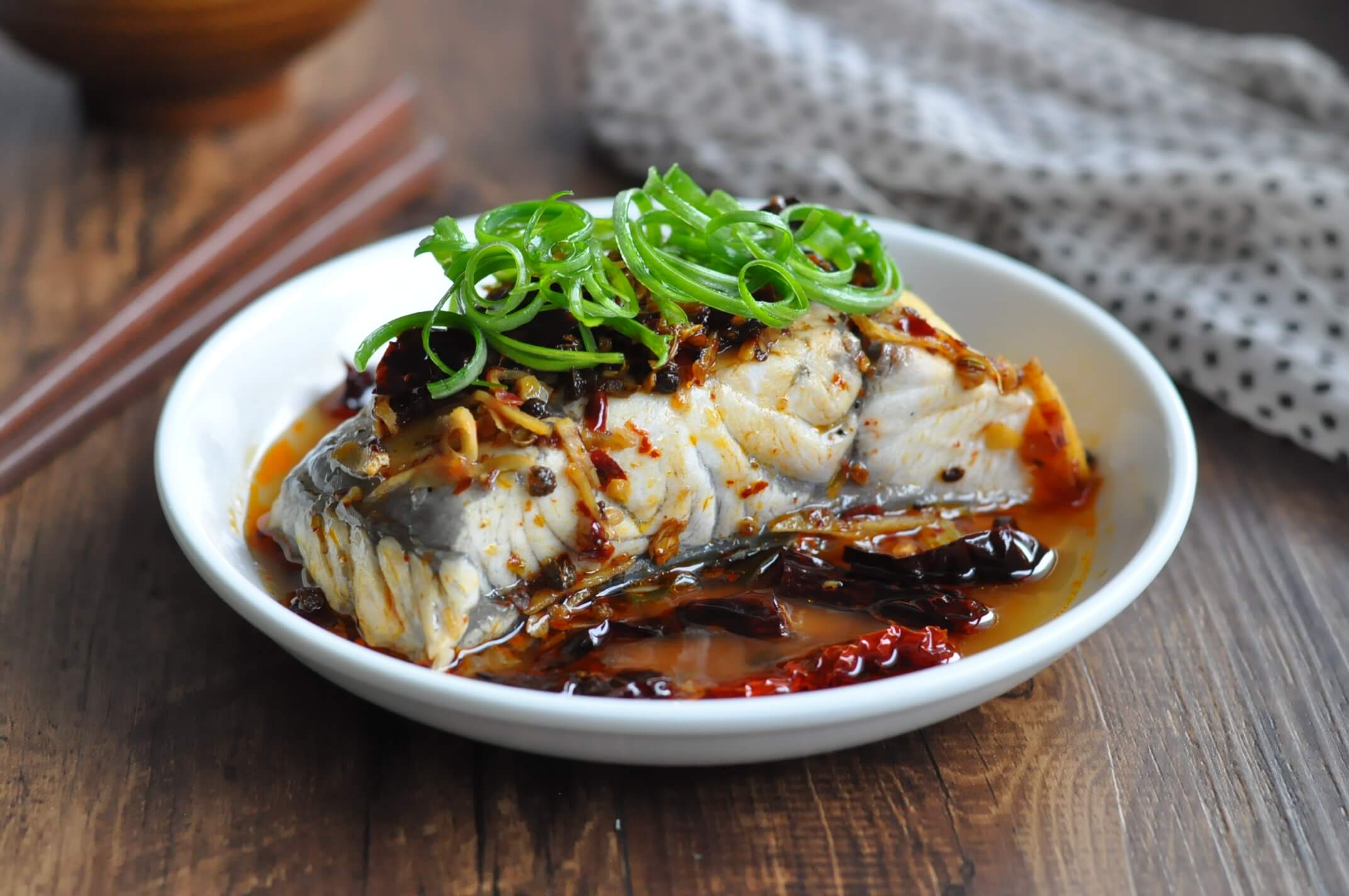 Serves:

2
Preparation Time:

30 Mins
Level:

Medium
Ingredients
200g
Kühlbarra Barramundi Portion
8 – 10 pcs
Thinly-sliced Ginger
3 – 4 stalks
Spring Onions (white parts only)
4 – 5 pieces
Dried chillies — soaked till softened, drained, then cut into halves
Method
1.
Pat the fish dry and place the fish on top of the spring onion and ½ of the ginger slices on a steaming plate. Place the remaining ginger slices on top of the fish.
2.
Add 1 tbsp of shaoxing wine to the fish.
3.
Place the plate in a steamer and steam on medium high heat for approx. 12-13 mins.
4.
Add the mala paste to a frying pan and stir fry with the dried chilies, minced garlic and shredded ginger till fragrant.
6.
Finish off with a dash of fish sauce.
7.
Pour the mala mixture over the steamed fish.
8.
Garnish as desired and serve hot immediately.