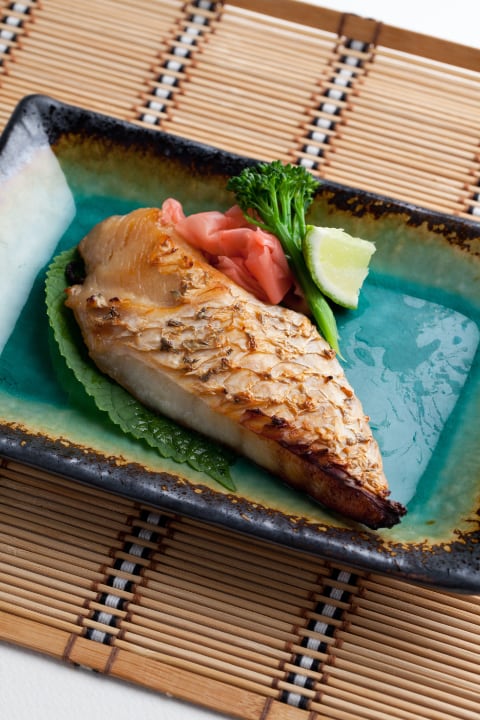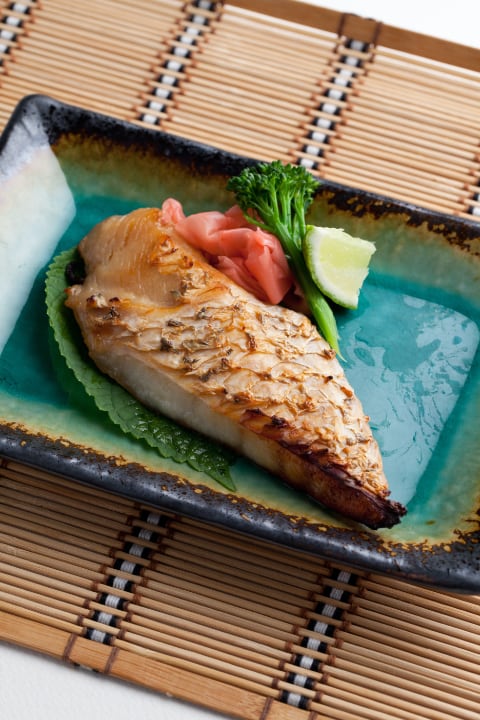 Miso Marinated Barramundi Belly
Serves:

1
Preparation Time:

20 Mins
Level:

Easy
Ingredients
30g
White miso paste (saikyo miso)
1 pc
Lime / sudachi (never lemon)
Method
1.
Mix the white miso paste, mirin, sake, fine sugar and sesame oil together to form a marinade.
2.
Combine the marinade with the Barramundi belly in a clear food-safe bag and refrigerate for 24 hours. The skin will become soft and tacky.
3.
Pre-heat the oven to 170℃ (with top heat and fan mode).
4.
Prepare a roasting tray that will fit the Barramundi belly as tightly as possible.
5.
Broil the Barramundi belly skin-side up without turning for 15 minutes, or until the skin is golden brown and charred in places.
6.
Serve immediately with hot fluffy rice and garnish of choice (shiso leaf / grated radish / pickled ginger / lime or sudachi).