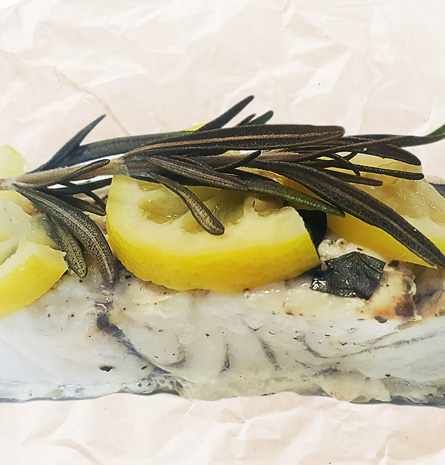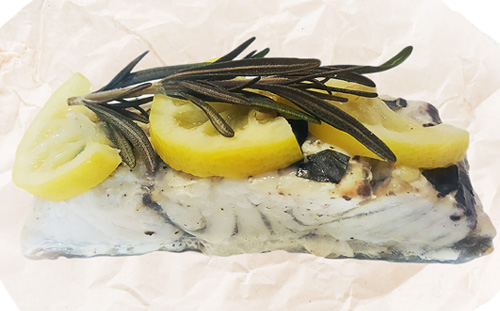 Serves:

1
Preparation Time:

30 Mins
Level:

Easy
Ingredients
"O Olive Night" Set
200g
Kühlbarra Barramundi Portion
1pc
Kühlbarra Parchment Paper
1 tbsp
Galiardi's Extra Virgin Olive Oil
1
Spring of Fresh Rosemary
Method
1.
Preheat oven to 200°C.
2.
Fold parchment paper in half and open it back up.
3.
Place barramundi portion, skin-side down, on one side of the parchment paper.
4.
Add sea salt and pepper to taste.
5.
Crush the basil and sprinkle it over & place the lemon and rosemary on top.
6.
Drizzle olive oil over the barramundi.
7.
Fold the other half of the parchment paper over the barramundi and wrap the edges over to secure it.
8.
Bake for 20 - 25 minutes.