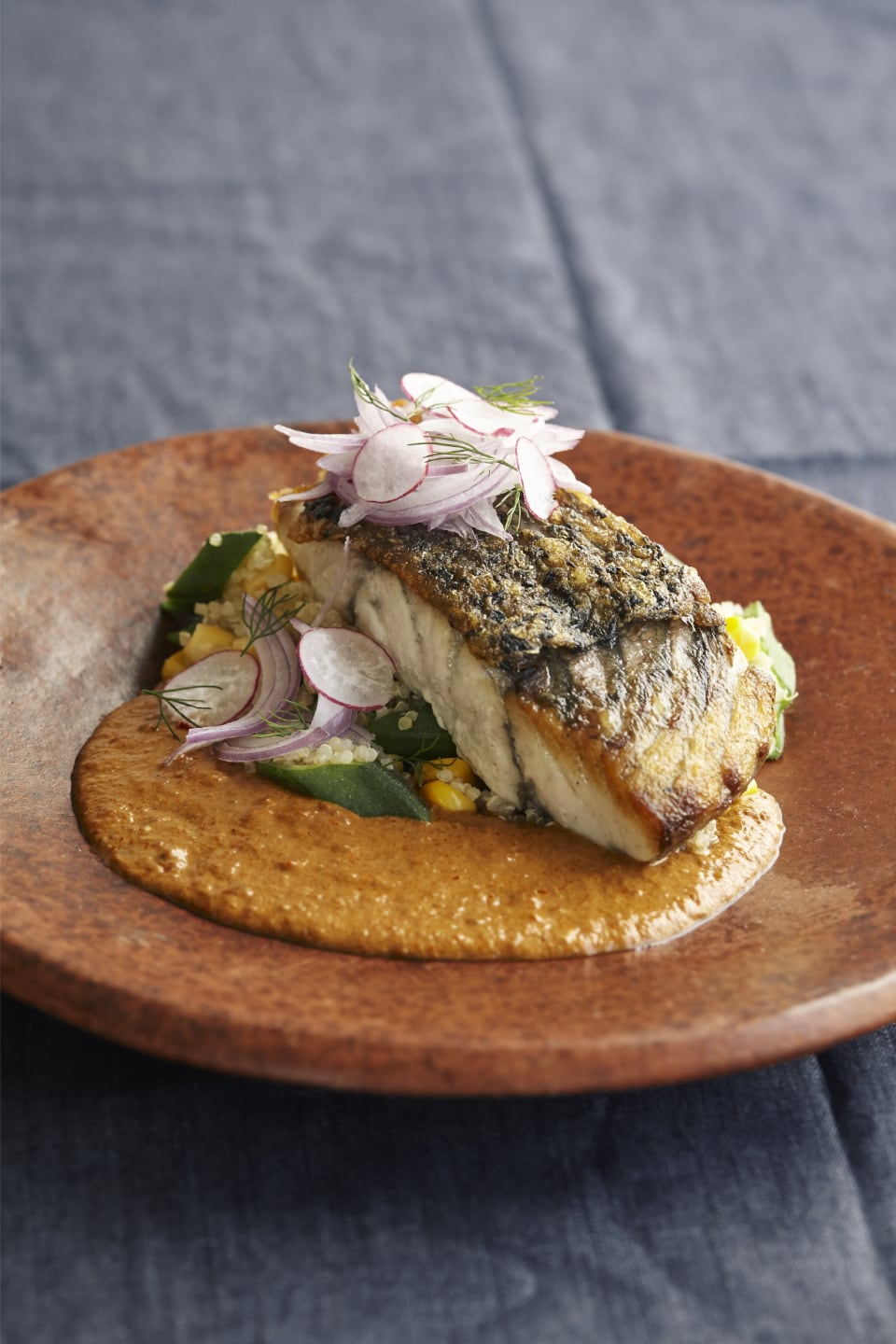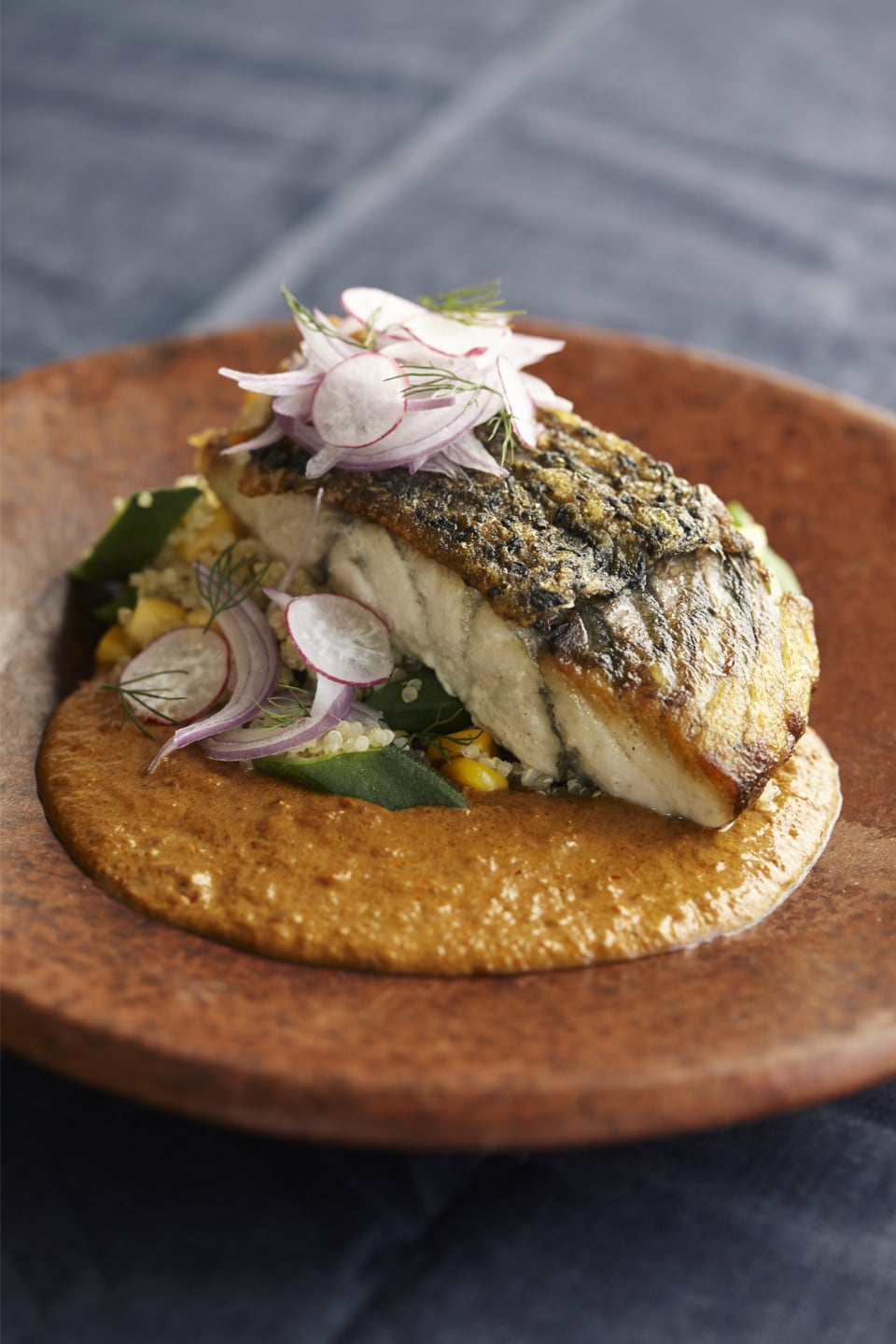 Oven Roasted Barramundi with Spicy Coconut Sauce, Ladies Fingers, Corn and Quinoa
Serves:

5
Preparation Time:

20 Mins
Level:

Easy
Ingredients
5 × 200g
Barramundi Portions
150g
Batu Lesung Panggang BBQ Marinade
200g
Ladies Fingers, thinly-sliced
Method
1.
Pre-heat oven to 200 °C.
2.
Season Barramundi portions with salt on all sides and marinade for 10 minutes. Arrange on a roasting tray.
3.
Boil quinoa with 200ml water. Simmer for 10 minutes until water is completely absorbed. Fluff lightly and cover until ready to use.
4.
Toss the ladies fingers and corn kernels together with some oil and a large pinch of salt. Arrange the mixture on a roasting tray.
5.
Combine the Batu Lesung Panggang BBQ Marinade with the coconut milk in a saucepan. Cook on low heat for 15 minutes, stirring regularly.
6.
Place the tray of Barramundi portions into the upper third of the oven and the tray of vegetables in the lower third of the oven.
7.
Roast the Barramundi portions skin-side up for 6 minutes. Turn and roast for another 3 minutes. Finally, roast the portions for 3 minutes skin-side up.
8.
Roast the vegetables for 15 minutes or until tender but still crunchy.
9.
To plate, spoon the sauce into a warmed soup plate. Arrange some roast vegetables in the centre. Using a fish spatula, carefully arrange the roasted Barramundi skin-side up on the vegetables. Serve immediately!
Ready to try your hand at this recipe? Click here to purchase our special time-limited bundle!
Kühlbarra × Batu Lesung