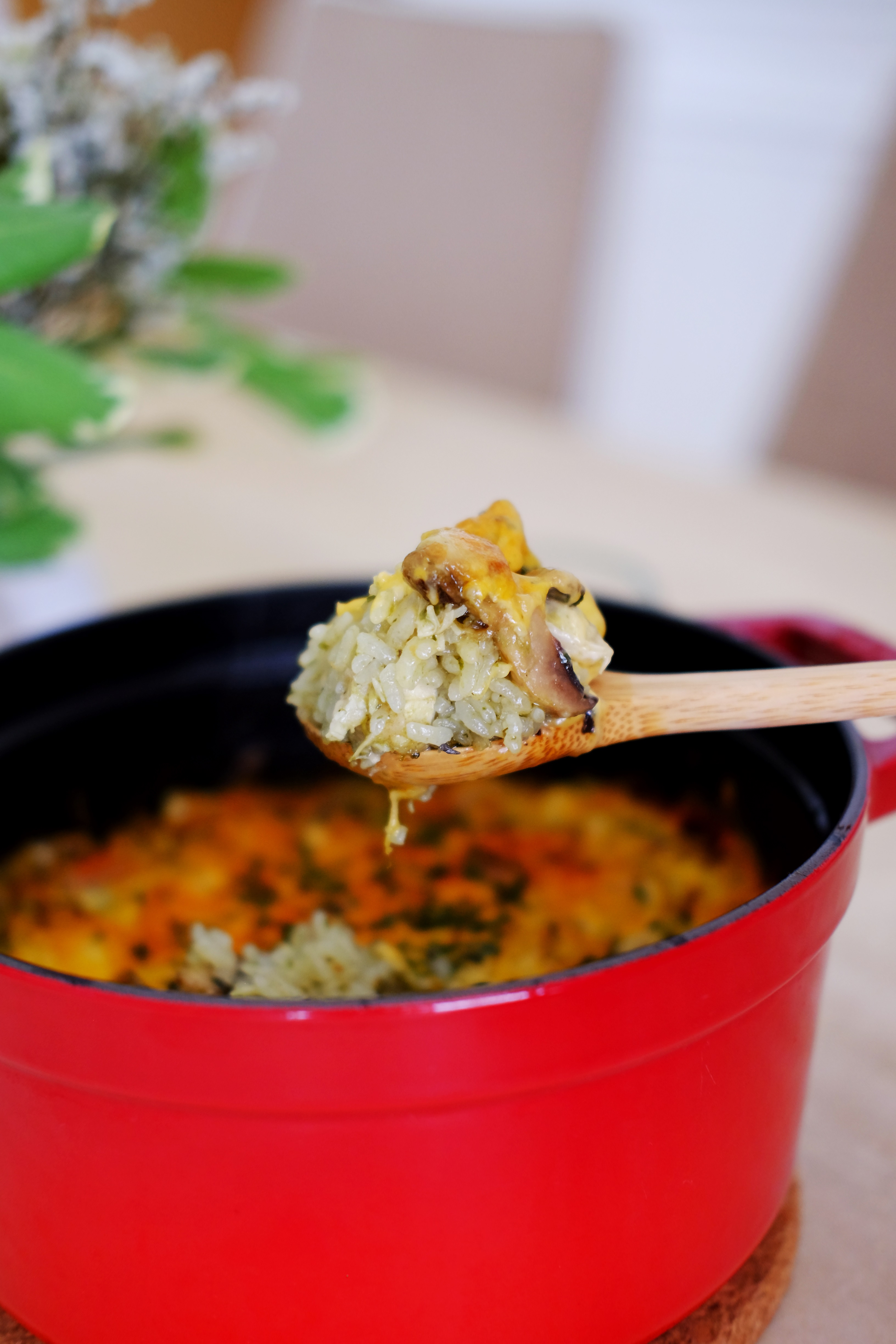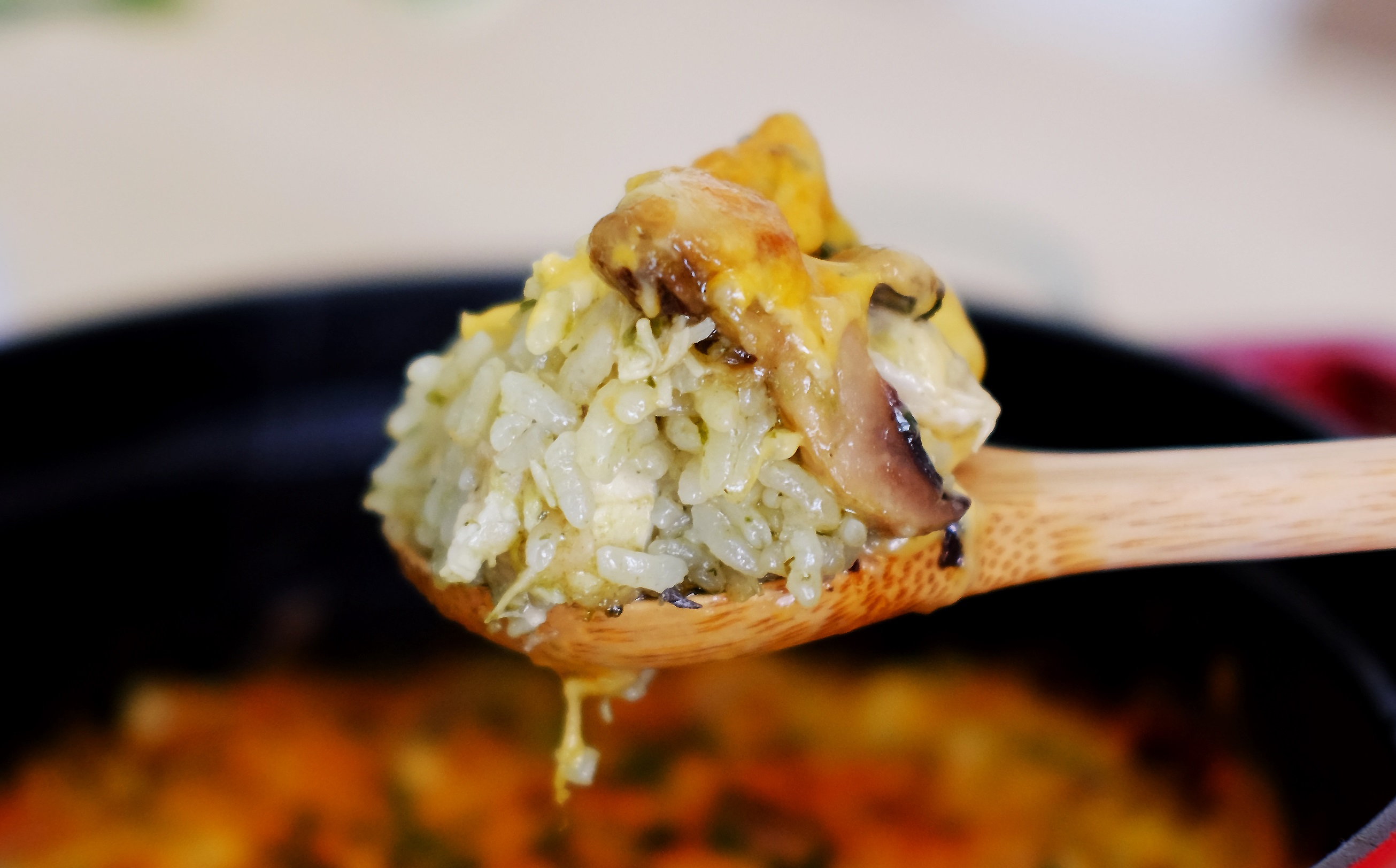 Pesto Barramundi Belly Baked Rice
Serves:

2
Preparation Time:

45 Mins
Level:

Easy
Ingredients
1 Cup
Japanese Rice (soaked for 30mins)
1 Pinch
Parsley Flakes (for garnishing)
Method
1.
Preheat oven to 200 degrees.
2.
Heat up olive oil in a cast iron pot.
3.
Add minced garlic and stir fry till fragrant.
4.
Add barramundi belly and stir fry for a min.
5.
Add mushrooms and pesto sauce and mix it up. (The mushrooms do not have to be cooked.)
6.
Mix uncooked rice and butter in.
7.
Add in chicken stock and give it a good mix.
8.
Cover the lid and bake for 30mins. (If you are not using a cast iron pot, transfer to a baking tray and cover with aluminium before baking)
9.
After 30 mins, check if rice is cooked. Remove lid, add cheese and broil it for 8mins or till cheese brown.
10.
Garnish with parsley.
Note: I used Japanese rice to give a soft "risotto-texture".