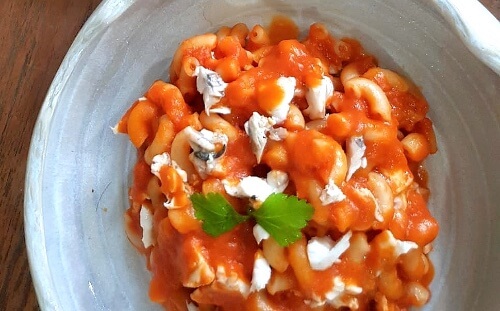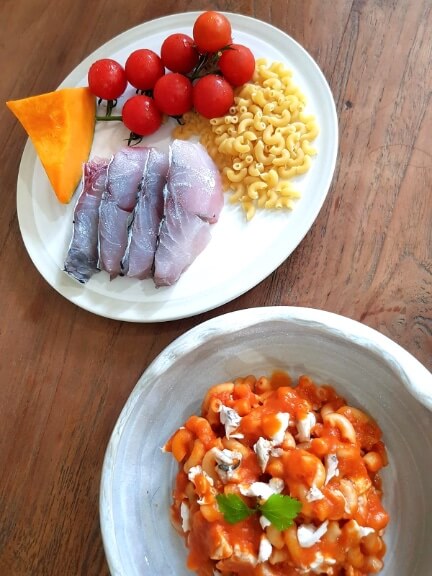 Steamed Barra Fillet with Tomato Pumpkin Sauce and Elbow Macaroni (good for Toddlers!)
Serves:

1
Preparation Time:

30 Mins
Level:

Easy
Ingredients
1
Shallot (finely chopped)
Method
1.
Boil a pot of water, enough to place the tomatoes in. Score an X on the bottom of the tomatoes. Place them in boiling water for 30secs, then transfer them into a bowl of cold water. When cooled enough to handle, remove skin with a knife or your fingers. Blend the tomatoes into puree. Set aside.
2.
Heat 1 tbsp of oil on medium heat.
3.
Sauté 1 finely-diced shallot until soft.
4.
Add 100g diced pumpkin.
5.
Sauté for 3 to 4 minutes.
6.
Add tomato puree and 100ml of water.
7.
Simmer for 10 to 15 minutes until pumpkin is soft and tomato sauce is thick. Turn off heat. Set aside.
8.
Steam 50g of Barramundi Fillet on high heat for 7 minutes.
9.
Flake the steamed fish. Add into the tomato pumpkin sauce.
10.
Toss in the cooked elbow macaroni.