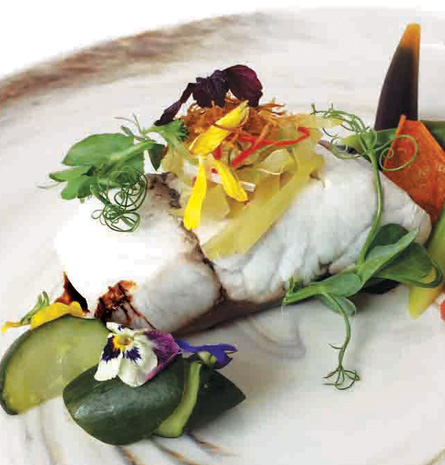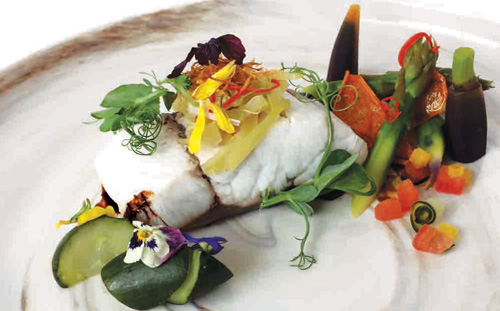 Steamed Barramundi with Salted Vegetables, Olive Leaves & Superior Soy Sauce
Serves:

1
Preparation Time:

60 Mins
Level:

Medium
Ingredients
For Fish
4
200g Kühlbarra barramundi fillets
6
Salted duck eggs, steamed and mashed
4-5 pcs
Chilli padi, sliced
200ml
Chicken stock, heated
For the Breaded Mushrooms
200g
Packet fresh shiitake mushrooms, stems removed
For Garnish
-
Edamame beans (pre-boiled)
100g
Shimeji mushrooms sautéed in olive oil and light soy sauce
Method
For Barramundi Fillet
1.
Lightly season barramundi with salt and white pepper.
2.
Steam the fillet with olive leaves and salted vegetable.
For Cucumber Pickle
1.
Wash the cucumbers and slice into thin coins.
2.
Combine all ingredients in a bowl.
3.
Place mixture in a lidded container and let sit in the refrigerator for 24 hours.
For Vegetables
1.
Blanch broccolini together with baby carrots and deep-fry ginger and spring onions till crispy.
For Sauce
1.
Add water and rock sugar to the superior soy sauce and bring to boil.
2.
Add cornstarch to thicken.
3.
Present as in picture.