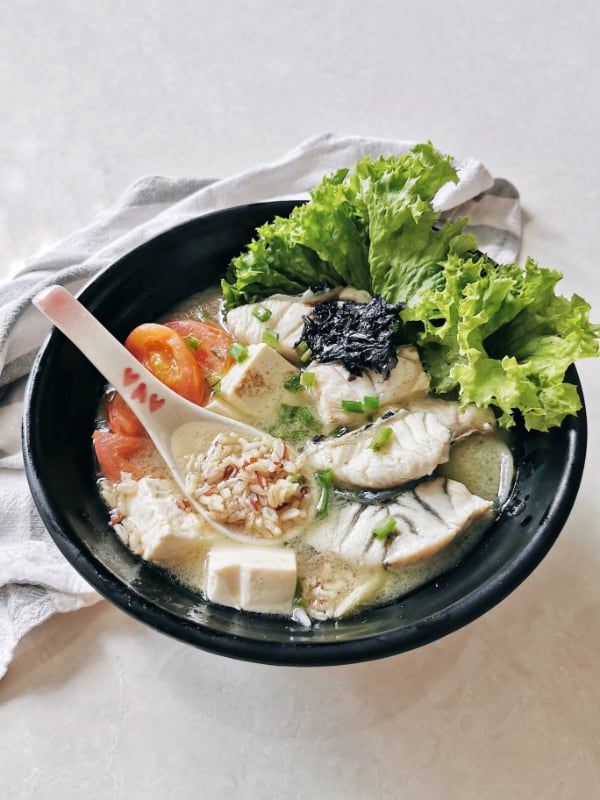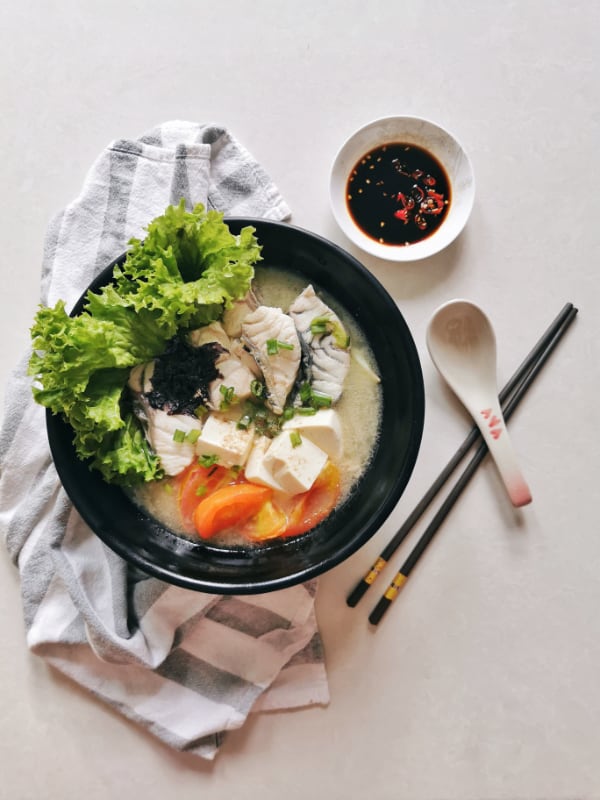 Serves:

1
Preparation Time:

20 Mins
Level:

Easy
Ingredients
1 packet
Barramundi Bones
1
Tomato (sliced into wedges)
50g
Silken Tofu (sliced into cubes)
1 stalk
Spring Onions (chopped)
Method
1.
Heat up a pot, add 2 tablespoons of cooking oil, then fry the ginger slices till golden brown.
2.
Add washed Barramundi bones, fry till fragrant.
3.
Add 2 liters of water and allow it to boil on high heat.
4.
When it boils, add the vegetables. Let the soup boil again before lowering the fire. Allow to simmer for 2 hours.
5.
Strain the soup, discard the bones and vegetables.
6.
Portion the soup — it can be kept for up to 3 months in the freezer.
1.
In a pot, pour in a portion of the fish stock, then add tomato and tofu.
2.
Boil for a minute before adding Barramundi slices. Boil till the Barramundi slices are cooked. Turn off the flame.
3.
Pour the fish soup over a bowl of cooked rice.
4.
Add lettuce and garnish with spring onions, seaweed and white pepper powder.