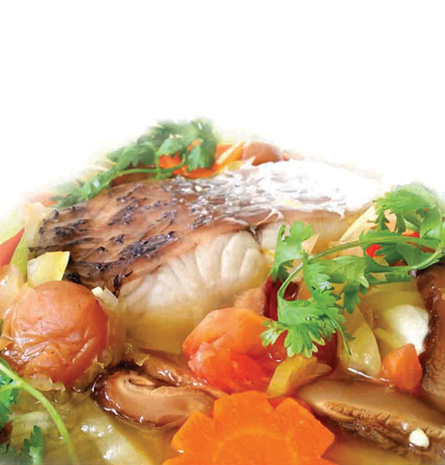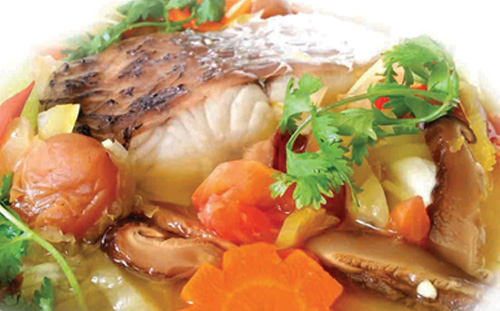 Teochew-style Steamed Barramundi
Serves:

4
Preparation Time:

20 Mins
Level:

Easy
Ingredients
For Fish
4
200g Barramundi Portion
For Steaming
15g
Dried Shitake Mushrooms; Soaked & Sliced
50g
Pork Fat; Sliced Thinly
40g
Chaozhou Salted Mustard Greens; Soaked, Rinsed & Sliced
1 nos
Tomato; Sliced into wedges
Method
1.
Season barramundi with salt. Place fish on steaming tray.
2.
Add the steaming ingredients over the fish and pour in the chicken broth.
3.
Steam fish for 7 minutes under high heat.
4.
Serve steamed fish on a deep serving dish lined with lettuce leaves, and add a dash of white pepper. Garnish with coriander leaves before serving.