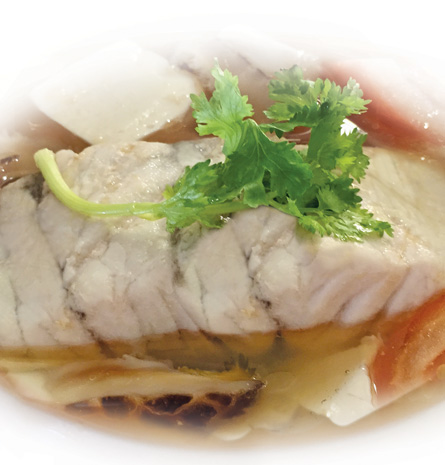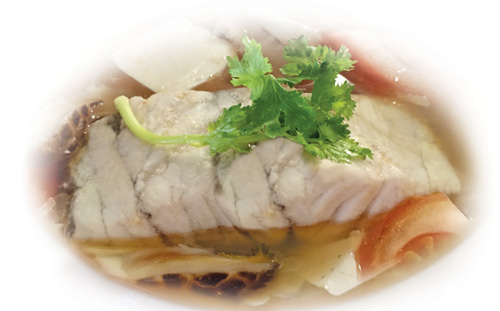 Teochew-style Steamed Barramundi
Serves:

2-3
Preparation Time:

15 Mins
Level:

Easy
Ingredients
2 x 200g
Kühlbarra Barramundi Fillet
1 pkt
Fresh Silken Tofu; Cubed
2-3 pcs
Japanese Mushrooms; Soaked & Sliced
1 nos
Tomato; Sliced into small wedges
1 nos
Salted Plum (optional)
Method
1.
Slice two diagonal cuts into the two thick fillets of the barramundi.
2.
Scatter the ginger on a wide porcelain bowl, place the barramundi in the centre and scatter the rest of the ingredients (remaining ginger, tofu, tomatoes & mushrooms) around the bowl. Place some Chinese parsley on top of the fish. Fill water just enough to immerse the barramundi in it. Drizzle with sesame oil and sea salt.
3.
Bring the water in a steamer or a wok to boil, then place the dish to steam on high heat for 12-15 minutes.
4.
When dish is ready to be served, garnish with remaining parsley and serve immediately with rice.