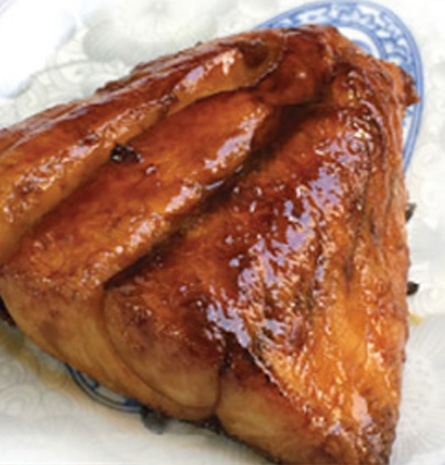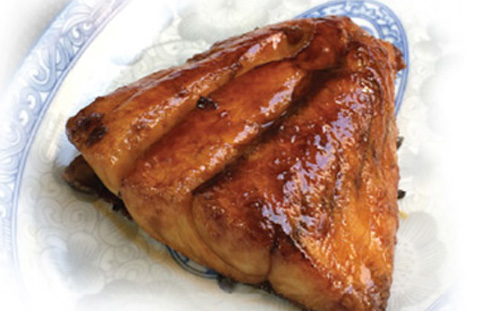 Serves:

4
Preparation Time:

40 Mins
Level:

Medium
Ingredients
4
200g Fresh Kühlbarra premium barramundi (tail cut)
Method
1.
Sprinkle salt liberally over the barramundi and allow it to rest for 30 minutes.
2.
Prepare the teriyaki sauce by adding sake and mirin to a medium saucepan and bring to a boil over medium-high heat.
3.
Allow to simmer until you can't smell the alcohol anymore. Then add soya sauce and sugar, and simmer till sugar is melted. Set aside.
4.
Rinse the salt from the barramundi and pat dry. Add some oil to a hot frying pan and fry the fish, skin side down. You will see the flesh turning opaque. Once the opacity reaches about 1/4 of the thickness, turn the fish over and fry till it is 1/2 cooked.
5.
Remove the fish and place in a sieve or on a rack and rinse with hot water to wash away the oil. This helps give the fish a cleaner taste.
6.
Add half of the teriyaki sauce to the pan and add the fish. Let it simmer till the fish is cooked. Remove the fish and reduce the teriyaki sauce till it has a nice lustre. Spoon the sauce over the fish and serve.