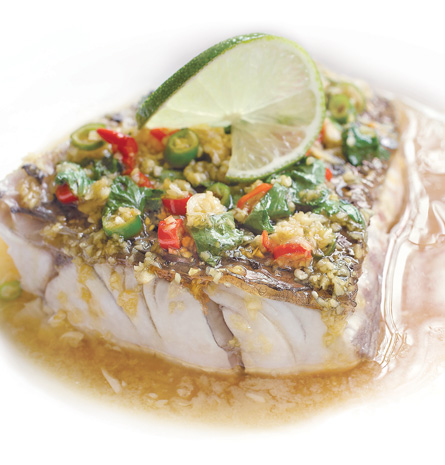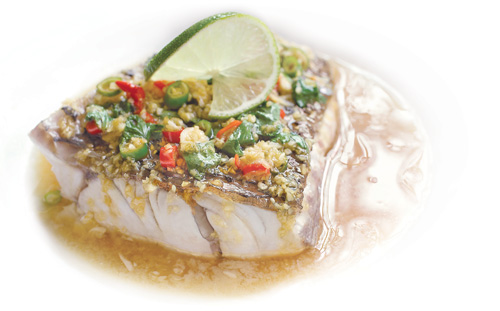 Thai Steamed Barramundi with Lime
Serves:

2-3
Preparation Time:

15 Mins
Level:

Easy
Ingredients
200g
Kühlbarra Barramundi Tail Cut
2 nos
Red Chilli Padi; Chopped
2 nos
Green Chilli Padi; Chopped
2 tbsp
Peanut Oil; Sizzling
Method
1.
Score the fish and add a pinch of salt on both sides.
2.
Transfer fish to metal steaming tray (you will want to collect the juices from steamed fish as part of the sauce).
3.
Add coriander leaves, lime juice, green & red chilli padis, minced garlic, palm sugar syrup and fish sauce to a mixing bowl and mix well.
4.
Steam the fish for about 8-9 minutes.
5.
Remove fish from steamer let it rest for 1-2 minutes.
6.
Heat up peanut oil in a pan.
7.
Transfer fish to plate with all the juices.
8.
Spoon lime sauce over fish.
9.
Pour sizzling peanut oil over fish.
4.
Garnish with sliced limes.