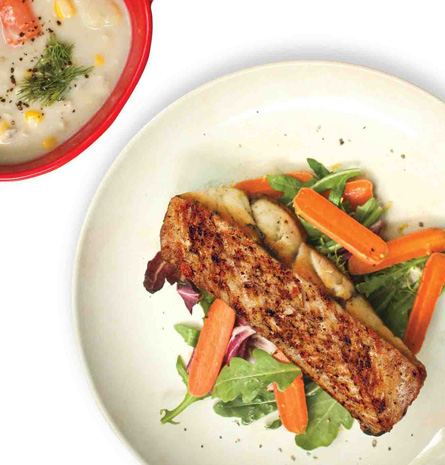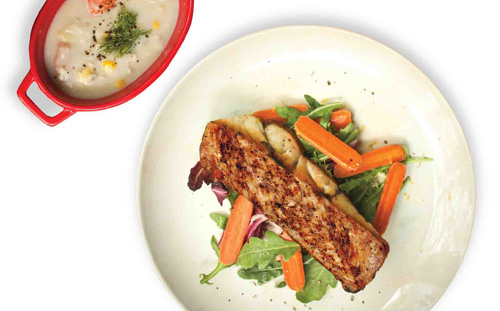 Serves:

1
Preparation Time:

20 Mins
Level:

Easy
Ingredients
200g
Kühlbarra Barramundi Portion
200g
Kühlbarra Barramundi Chowder
200g
Baby Carrots; cut into halves
Method
1.
Bring water to a boil in a pot. Add butter and 1/2tsp sea salt.
2.
Add the carrots and reduce heat to a simmer. Cook for 10 - 15 minutes or until soft and remove carrots from the pot..
3.
Heat barramundi chowder in a pot.
4.
Season both sides of the barramundi with sea salt and pepper.
5.
Heat olive oil and pan-fry barramundi , skin side up, for 3 minutes, then pan-fry side down for 1 minute. Turn up the heat and pan-fry for another 30 seconds - 1 minute till skin is crispy.
6.
Place barramundi on a bed of salad greens and glazed carrots and spoon the barramundi chowder over.