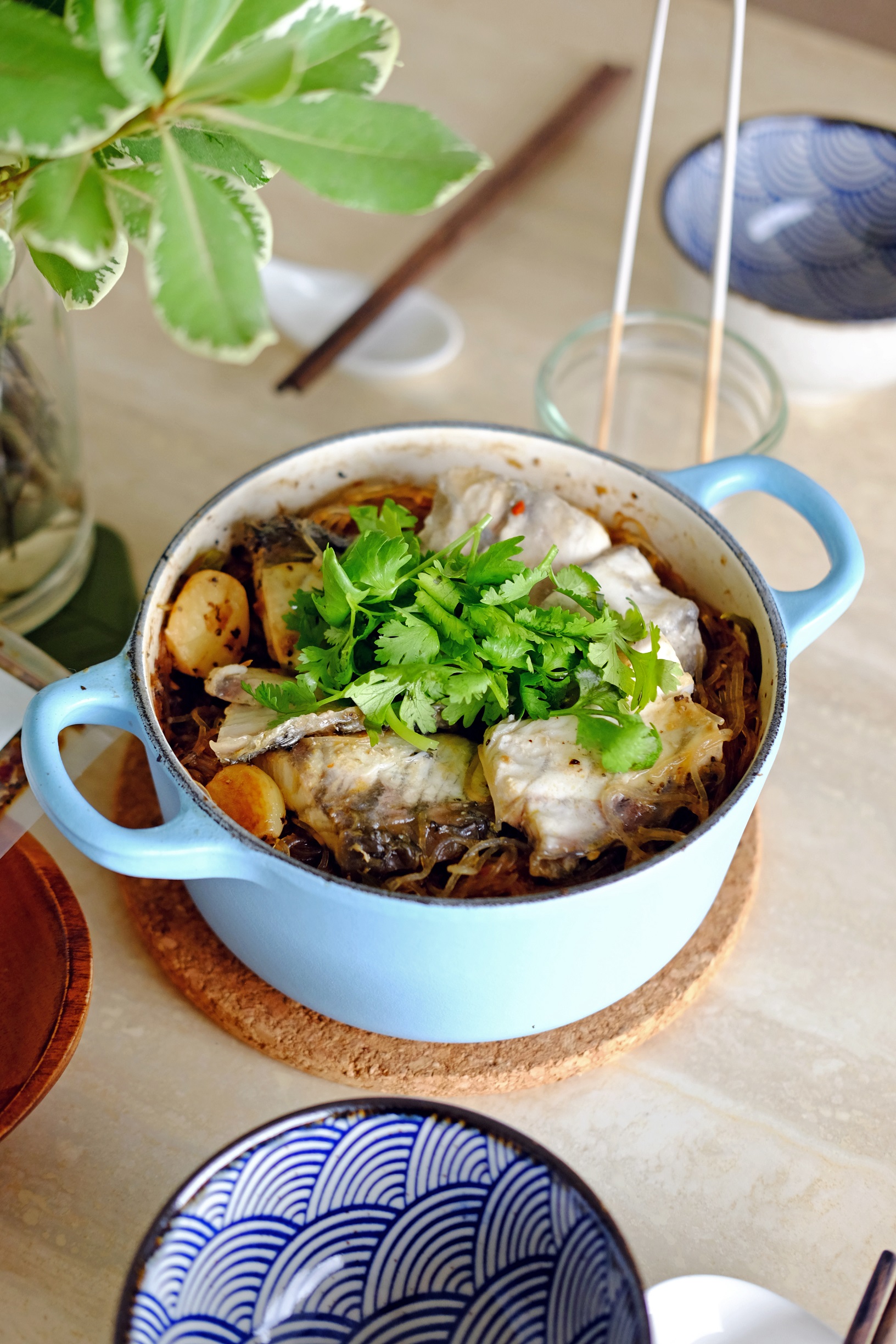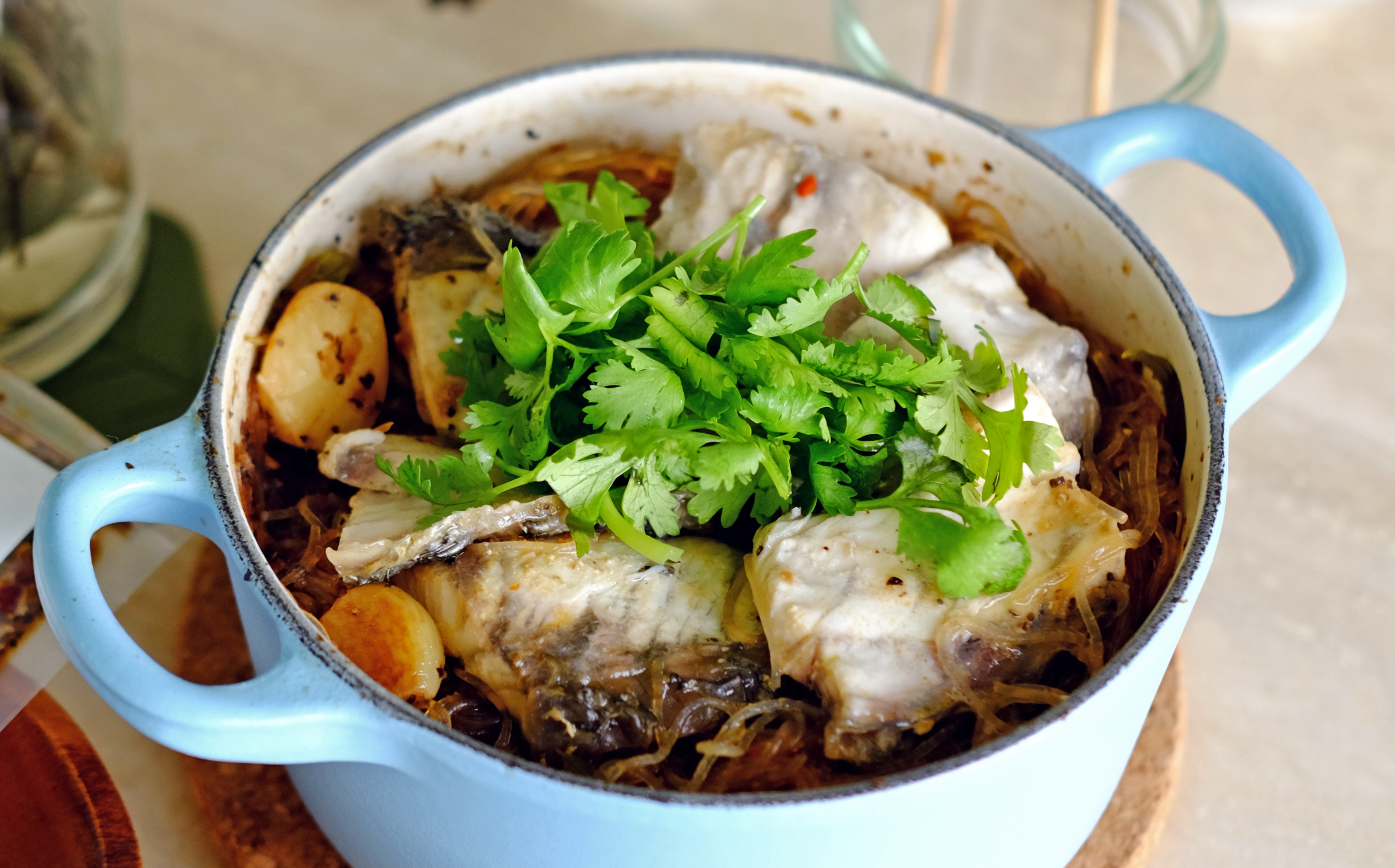 Black Pepper Barramundi with Glass Noodles
Serves:

2
Preparation Time:

30 Mins
Level:

Easy
Ingredients
1 Pinch
Coriander (for garnishing)
Method
1.
Soften glass noodles in water for at least 20 mins.
2.
Heat up olive oil in a pot.
3.
Add garlic cloves and ginger. Stir-fry for a few minutes till fragrant.
4.
Add coriander roots and continue to stir-fry.
5.
Add 1 tablespoon of Shaoxing wine, chicken stock and black pepper paste into the pot. Mix well.
6.
When the liquid comes to a slight boil, add in glass noodles and mix well.
7.
Add fish slices and drizzle the other 1 tablespoon of Shaoxing wine over the fish.
8.
Cover the lid and cook with low heat till the glass noodles has absorbed most of the liquid.
9.
Garnish with coriander and serve!
Note: Do add the black pepper crab sauce one tablespoon at a time and taste it along the way. Adjust the spiciness level to your preference.